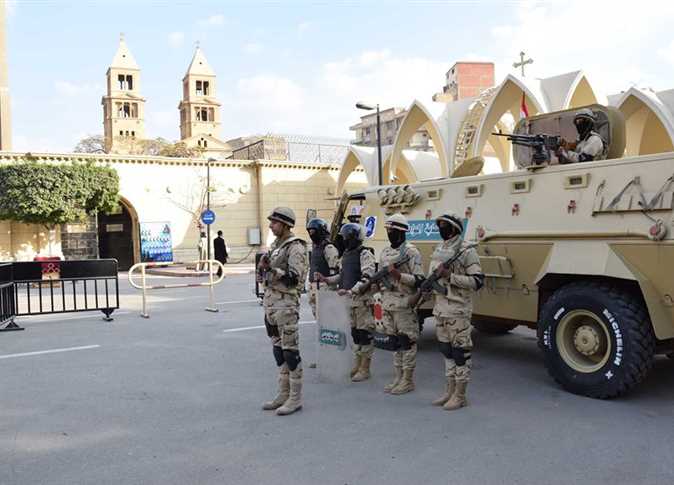 Army and police forces on Saturday reinforced their security measures to secure and protect public facilities and places of worship to secure the flow of Egyptian Coptic Christians who will celebrate Christmas and to counter any attempts to undermine Egypt's national unity.
Security patrols and joint combat groups have also stepped up their deployment in the streets and main squares to counter any attempts to break the law and provide security and safety to citizens in all governorates.
Egypt's Coptic Christians celebrate Christmas on January 7 with the mass taking place the day before.
Security forces have closed the streets around churches across the country, prevented cars from passing, with strict inspection measures imposed on pedestrians.
Security directorates across Egypt announced that they had increased their readiness to the maximum degree, in preparation for the Christmas celebrations.
Security forces were deployed in the vicinity of churches and tourist places, while bomb squads combed areas around the churches and a large number of tourist areas using sniffer dogs. The security forces were instructed to be vigilant and to exercise full caution.
A security alert was announced last month in all sectors of the Interior Ministry in preparation for Christmas celebrations, in accordance with the directives of the Interior Minister.
About 230,000 police officers from the National Security Agency, Public Security, Central Security Forces, Traffic Department, and Firefighters are taking part in the plan to protect 2626 churches nationwide.
Edited translation from Al-Masry Al-Youm