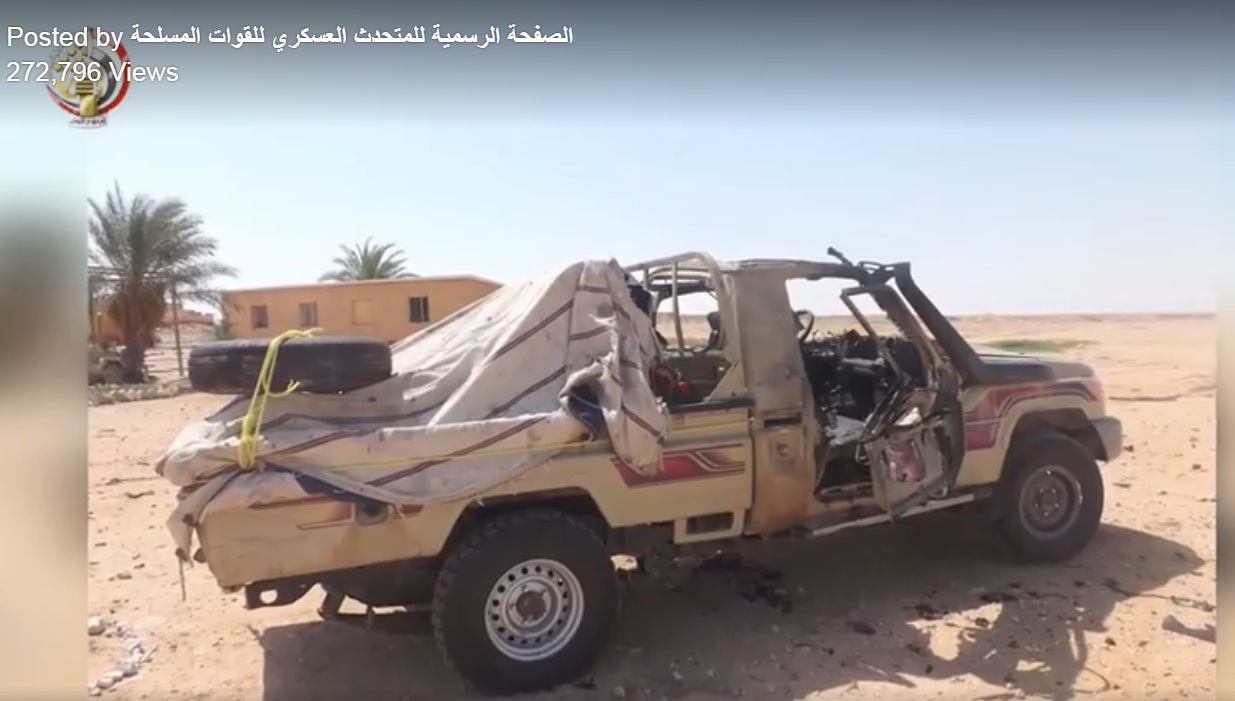 The Egyptian Armed Forces declared on Wednesday that it managed to foil a militant attack that was targeting a military base covering Alexandria and other nearby cities.
According to the Egyptian Armed Forces' official spokesperson, the failed militant attack was going to be carried out by an armed vehicle driven by a suicide bomber.
"A 4×4 vehicle loaded with more than 1.5 tons of TNT approached a military unit, and the guarding conscripts and officers stopped the attack, opening fire on the vehicle," the official army spokesperson said in a statement.
The driver of the vehicle was killed.
Following the failed attack, army members deactivated the TNT substances inside the militant's vehicle.
The Egyptian Armed Forces have been engaged in violent military confrontations with militants of the IS affiliated group 'Sinai Province' since 2014.
Military and police forces have been conducting intensive operations to eliminate the presence of such militants in North Sinai.
The "Haq al-Shaheed" (translation: Martyr's Right) operation has eliminated numerous 'Sinai Province' members.