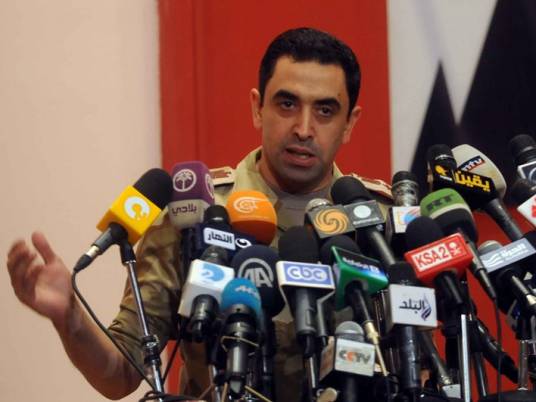 Armed Forces spokesman Ahmed Ali denied press reports saying that journalist Sahar Ibrahim, an Egyptian accused with two Mossad officers of spying for Israel, worked with one of the newspapers affiliated with the armed forces.
"The accused has not previously worked with any publication issued by the military institution," he said, referring to what he said were false news reports.
The armed forces called on media to investigate the accuracy and credibility of whatever it publishes, especially regarding information that might have negative effects on national security, he added.
Ibrahim was referred two days ago, along with another Egyptian and two Mossad officers, to the criminal court on charges of spying for Israel.