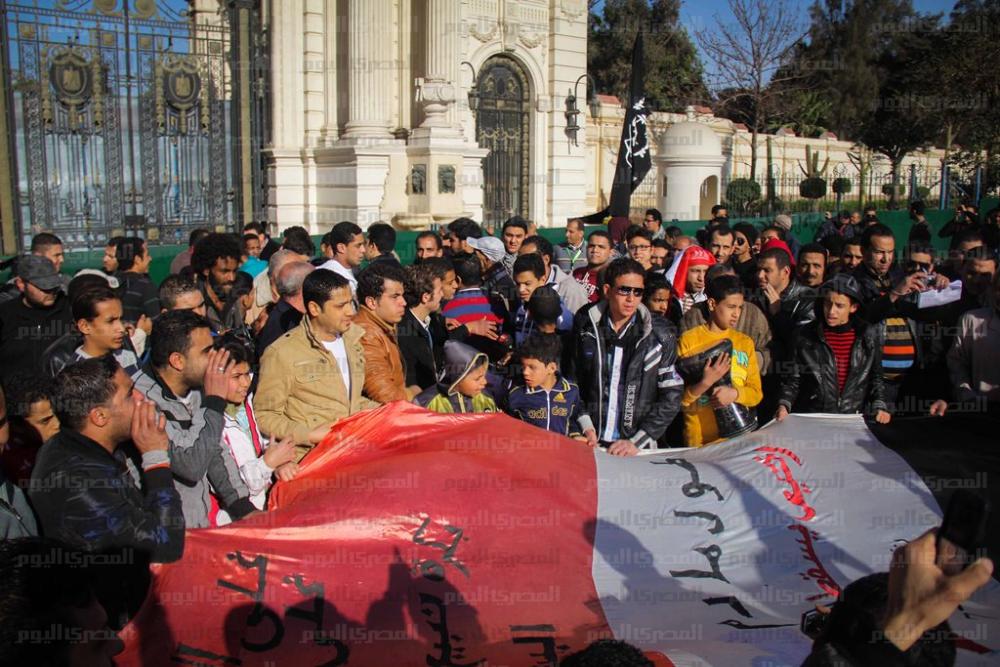 The official spokesperson for the Armed Forces said no specific hour has been determined for releasing a new army communiqué.
Colonel Ahmed Aly said an announcement will be made in time.
Meanwhile, Egyptians are holding their breath as the army's 48-hour ultimatum for the resolution of the current crisis expires in less than two hours.
A military source said that the meeting of the Supreme Council of the Armed Forces was headed by the Defense Minister and attended by all the leaders of the Armed Forces, including intelligence authorities.
The same source said that the meeting broached the topic of what next steps must be taken after the 48-hour grace period expires.