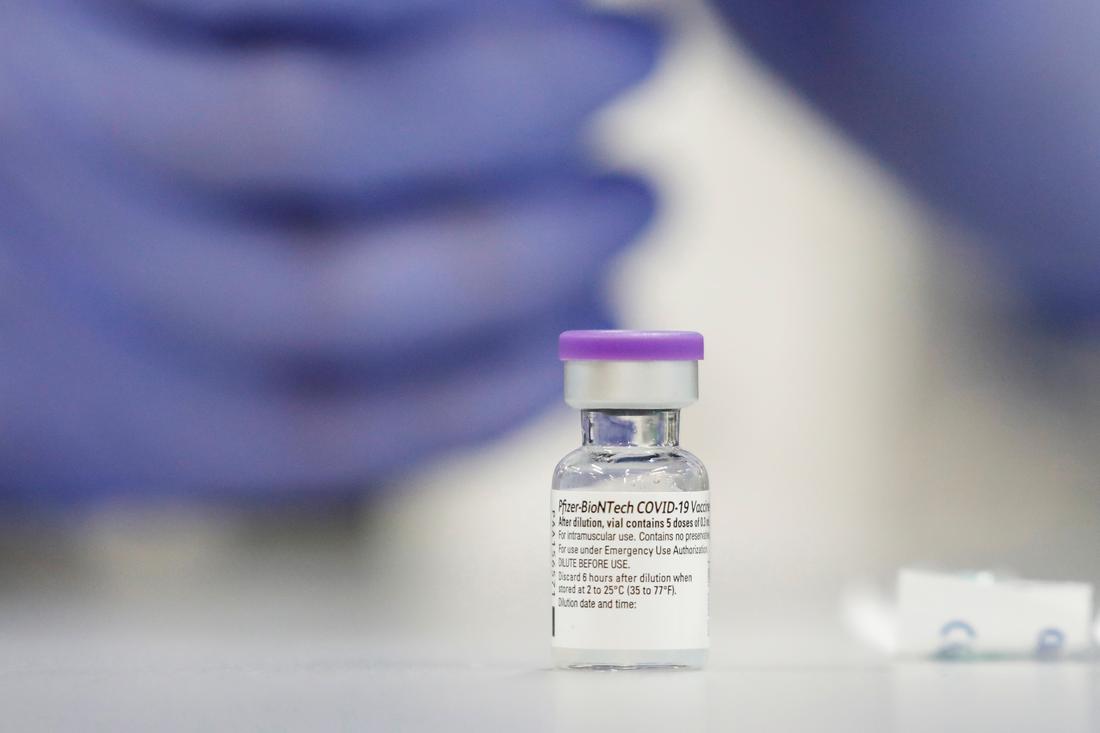 Amid a surge of coronavirus infections in Egypt, the country's ministers and top officials have made statements updating the public on the status of a vaccine and reiterating country's capability in treating cases.
First, Egypt's Minister of Finance and Chairman of the Comprehensive Health Insurance Authority Mohamed Maait announced that Egypt has signed for 30 million doses of the AstraZeneca coronavirus vaccine, in addition to 20 million doses of the Chinese Sinopharm vaccine, bringing the total number of expected doses to 50 million.
Maait made the announcement during a press conference marking the one-year anniversary of the launch of the country's comprehensive health insurance system.
Tamer Essam, head of the Egyptian Pharmaceutical Authority, has said that the authority has provided the necessary support to many companies, allowing them to provide the public with coronavirus treatment through the authority's rapid registration system.
Three companies were able to obtain a license to use the anti-viral drug Remdesivir and a fourth obtained manufacture approval for the drug.
Six companies obtained a license to administer another anti-viral drug, Favipiravir, and nine companies obtained approval for manufacturing.
Health Minister Hala Zayed also commented on the situation, ensuring that her ministry is actively coordinating with private hospitals to provide optimal treatment to patients with coronavirus.
Meanwhile, the Minister of Higher Education Khaled Abdel Ghaffar said that the Supreme Council of University Hospitals decided during its meeting on Thursday, to reopen all university isolation hospitals.
Head of the Ministry of Health's Scientific Committee to Combat Coronavirus Hossam Hosny, said during a press conference on Thursday that Egypt is currently focusing on manufacturing 100 percent virus treatment drugs.
Finally, the Assistant Minister of Health for Health Initiatives Affairs Mohamed Hassany said that 80 percent of coronavirus cases in Egypt are mild and do not require hospital treatment.
The Egyptian Ministry of Health and Population confirmed on Thursday 1,021 new coronavirus cases and 51 virus-related deaths.
Egypt has now recorded a total of 128,993 confirmed cases, 108,474 recovered cases, and 7,260 virus-related deaths.
Edited translation from Al-Masry Al-Youm
FILE PHOTO: A vial of the Pfizer vaccine against the coronavirus disease (COVID-19) is seen as medical staff are vaccinated at Sheba Medical Center in Ramat Gan, Israel December 19, 2020. Picture taken December 19, 2020. REUTERS/Amir Cohen