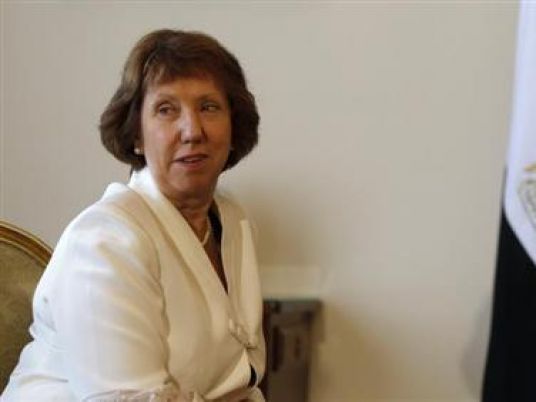 EU Foreign Policy Chief Catherine Ashton re-expressed the EU
'
s support for the Egyptian people and its democratic transition.
"Dignity, social justice, security, democracy, human rights and a better economy remain the goals the EU stands by Egypt to achieve," Ashton said in a press statement on Saturday.
"The constitutional process – both before and following the referendum – could offer a chance for a new political dialogue and interaction leading to democratic elections, a fair representation of different political views in the future parliament, accountability for the government and state institutions and greater security and prosperity for all," she went on.
Ashton however expressed her deep concern about the violence that occurred recently and have led to a high number of casualties.
Ashton also thinks that "heavy-handed responses to the present crisis will not help in securing Egypt's future and can hamper seriously the freedoms of expression and association."
Her remarks referred to the new protest law as well as the heavy crackdown against the Muslim Brotherhood, the only major organized opposition group to challenge the army's ruling authority. Hundreds of Brotherhood members have been arrested for protesting, which is now illegal as they have been designated a terrorist group by the interim government.
Ashton stressed that the European Union "wishes to see Egypt as a partner sharing democratic values, respect for fundamental freedoms and human rights, and as a neighbor with whom we share a common destiny and can face together the many challenges of our time."
Edited translation from Anadolu Agency