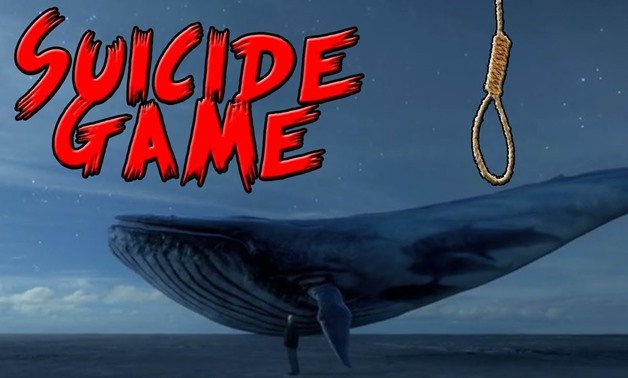 Egypt's Attorney-General Nabil Sadek ordered the blocking of Blue Whale, a suicide challenge game that took the lives of more than 130 people around the world since 2013.
The National Telecom Regulatory Authority (NTRA) has been ordered to take all the necessary measures to ensure the game is not accessible to Egyptians anymore.
Sadek also ordered the blocking of any similar games that encourage suicide, explaining that they endanger the lives of youth and teenagers.
"Those games target the young people, incite them to commit suicide and hurt their beloved ones, which threatens the safety of the Egyptian family, and the national security as well," the attorney-general statement reads.
However, the head of the Egyptian Federation for Electronic Games Sherief Abdelbaky released a statement admitting that blocking the game might be a challenge on its own, as it requires high technical capabilities —  instead he suggested providing alternatives to the lethal game.
Also known as "The Silent House", "Sea of Whales" and "Wake me up at 4:20am," the game, which gained popularity in 2016, mainly targets teenagers and assigns them to complete a series of tasks by administrators over a 50-day period with the final challenge asking the player to commit suicide.
The game starts with simple tasks in the beginning, and then gradually it asks the user to self-harm and at the end of the period the user is given an ultimatum to kill themselves or someone in their family.
Blue Whale was invented by 21-year-old Russian and former-psychology student Philipp Budeikin, who was expelled after inventing the game. He said the aim of the game was to weed-out people with no value from society and to target the weak.
The outrage against the Blue Whale game in Egypt came in wake of the death of 18-year-old Khalid al-Fakharany, son of former Egyptian MP Hamdy al-Fakharany, who was discovered dead in his room along with notes and diagrams on a piece of paper.
The victim's older siblings took to social media, warning people about the Blue Whale game, which they blamed for their brother's death.
In another instance, a 15-year-old schoolgirl in Alexandria attempted to commit suicide with a toxic substance to fulfill a challenge of the game.
Several steps were taken to combat the spread of Blue Whale since it took Al-Faharany's life, including Dar Al-Iftaa declaring the game as religiously banned, and the invention of game called the "Green Whale", which claims to counter the effects of the "Blue Whale" challenge by encouraging its users to do good.