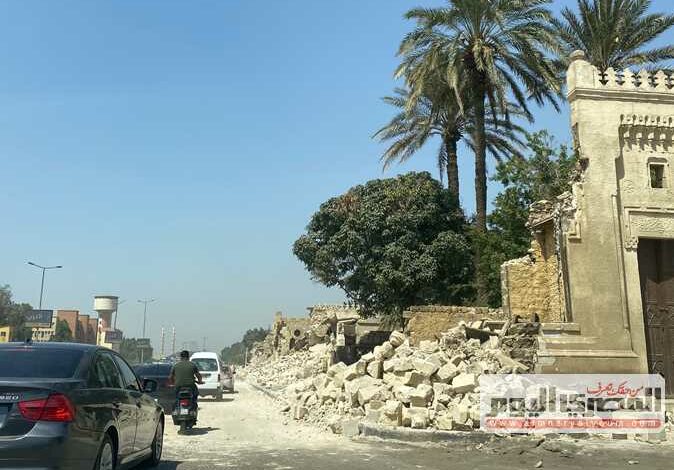 A member of the Permanent Committee for Antiquities in Egypt Gamal Abdel-Rahim has shot down claims that authorities have demolished the tomb of poet Ahmed Shawqi.
During a phone-in with the privately-owned satellite channel Sada al-Balad on Monday Abdel-Rahim said that "everything that was raised about this is incorrect."
An image shared online reported to be the demolished tomb is not Shawqi's, he assured.
Abdel-Rahim also denied that the minaret of Prince Qawsun in historic Cairo was being demolished, explaining that the minaret's vertical crack is due to erosion and time.
"Any decision regarding the demolition of any archaeological building is made by a decision of the Tourism Ministry and the Permanent Committee for Antiquities, which includes 30 members of senior archaeologists," he explained.