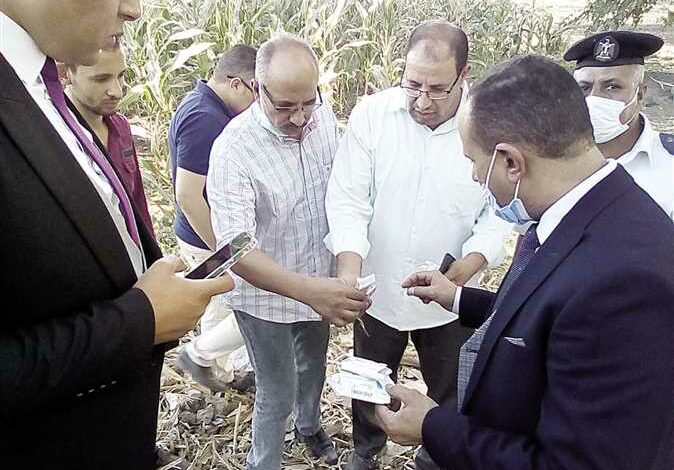 The Administrative Prosecution office in Minya Governorate, Upper Egypt, began investigating the reasons why 40 boxes containing 13,214 ampoules of the SinoPharm vaccine were disposed on banks of a canal in a Bani Mazar village.
The Administrative Prosecution is conducting extensive investigations with three health administration officials in the Bani Mazar city to determine what happened to the COVID-19 vaccines intended to vaccinate 26,428 citizens.
The investigation team summoned the three officials: doctor Essam al-Khatib, Director of the Health Department, doctor Eid Othman, Director of Preventive Medicine, and Mohamed al-Sayed Abdullah, a health observer.
And a member of the House of Representatives, Ahmed Hetta announced that he submitted an urgent statement to the parliament about the incident and negligence in the use of the vaccine.
The Governor of Minya, Osama al-Qady, assigned his deputy Mohamed Abu Zeid to move to the governorate's health directorate and regional warehouse for drugs and medicines and prepare a report on the incident.
In statements to Al-Masry Al-Youm, Qady said that the Public Prosecutor opened extensive investigations into the incident.
He said that it started when some citizens from Abshaq village found quantities of the Chinese Sinopharm vaccine, on sides of the canal.
A team composed of security services, the health administration and the local unit moved to the scene of the incident.
The seized ampoules were kept at the Public Prosecution's watch.
Edited translation from Al-Masry Al-Youm