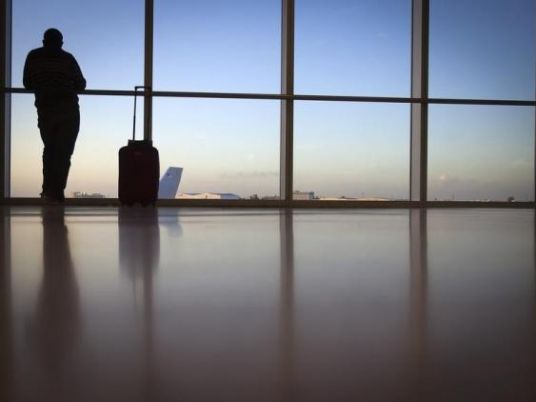 Egyptian Civil Aviation Minister Younis al-Masry on Wednesday honored 40 workers employed by Ministry-affiliated companies at Sharm el-Sheikh Airport for rescuing passengers on a Ukrainian plane after a tire caught fire during landing on November 9.
During the ceremony, Masry praised the employees' rapid response to the incident and their adherence to safety protocols, underlining that they were able to control the fire in 45 seconds, preventing the blaze from spreading to the rest of the plane and snowballing into a major disaster.
Masry stressed that the Aviation Ministry is keen to provide training and qualification programs to its employees, which should strengthen employee dedication, bolster cooperation, and provide them with the latest industry tools as part of the development and modernization plan pursued across the aviation sector.
A number of ministry officials and employees of the Egyptian Airports Company, the National Air Navigation Services Company, and Egypt Air Ground Services attended the ceremony, in addition to the workers involved in the rescue and firefighting unit at Sharm el-Sheikh Airport, which is affiliated with the Ministry of Interior.
An official source at the ministry said earlier in November that the plane in question belongs to the Ukrainian company SkyUp Airlines. After landing at the Sharm el-Sheikh airport, he said that the tire caught fire due to an hydraulic oil leak.
The source also pointed out that the EgyptAir ground services team, in cooperation with the airport's protection and rescue personnel and emergency crew, were able to immediately put out the fire and control the situation before it spread to the rest of the aircraft.
Edited translation from Al-Masry Al-Youm