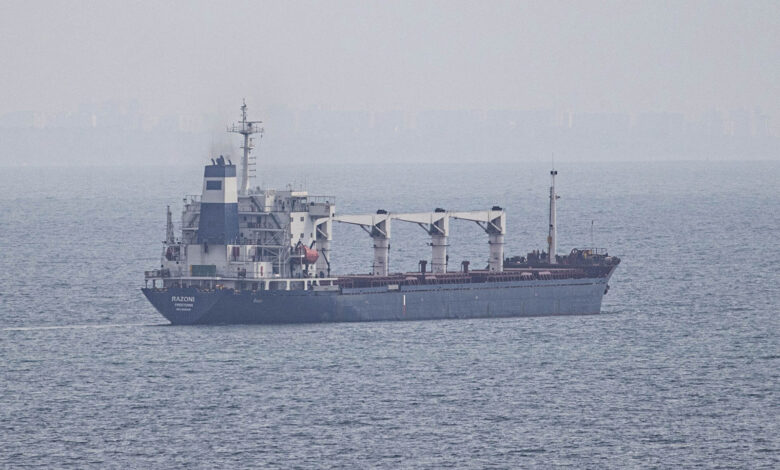 The first ship loaded with grain to leave Ukraine since Russia began its invasion has been delayed because of bad weather, according to the Joint Coordination Center (JCC) in Istanbul.
The JCC said the MV Razoni had been moving slower than expected and is now due to reach Istanbul on Tuesday evening or Wednesday morning.
No further grain ship departures from Ukraine are scheduled yet, the JCC added.
Food crisis: The Razoni departed from the Black Sea port of Odesa on Monday under a UN-brokered export deal, raising hopes that a global food supply crisis caused by Russia's invasion can be eased.
Since the war began, Ukraine's southern ports had been blocked by Russia, preventing Ukrainian grain from reaching the many countries that rely on it.
Some 20 million metric tons of wheat and corn have been trapped at Odesa port, US Agency for International Development (USAID) administrator Samantha Power said last week.
Ukraine and Russia are both significant suppliers of food to the world. In normal times, Ukraine would export around three-quarters of the grain it produces. According to data from the European Commission, about 90% of these exports were shipped from Black Sea ports.