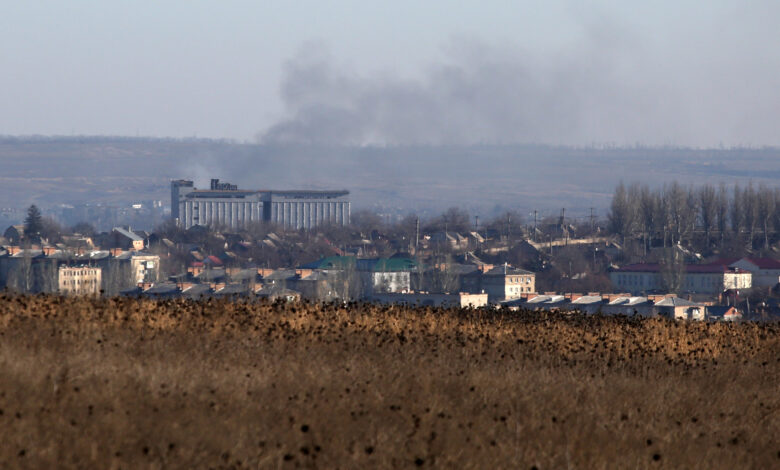 The landscape around the Ukrainian eastern city of Bakhmut provides natural defenses that make it an "unwinnable fortress," the commander of Ukraine's land forces said on Monday.
"This particular terrain has topographic features. The city is surrounded by dominating heights and hills which itself is an entanglement for the enemy," Col. Gen. Oleksandr Syrskyi, commander of the Land Forces of the Armed Forces of Ukraine, said via Telegram.
The military's "obstacle system along with natural landscape have turned this area into unwinnable fortress where thousands of enemies died," Syrskyi said. "We are using all options, engineer capacities as well as natural ones in order to destroy the best enemy units. The battle is ongoing."
Ukrainian President Volodymyr Zelensky said on Friday "no one will surrender Bakhmut – we will fight as long as we can."
Yevgeniy Prigozhin, the leader of Russia's Wagner private military company, said on Sunday that the battle in Bakhmut is ongoing with no signs of Ukraine's armed forces retreating: "AFU fight to the last," he said on Telegram, referring to the Armed Forces of Ukraine.
More on Bakhmut: CNN reported in January that the US and Western officials were urging Ukraine to shift its focus from the brutal, months-long fight in the eastern city of Bakhmut and prioritize instead a potential offensive in the south, using a different style of fighting that takes advantage of the billions of dollars in new military hardware recently committed by Western allies.
CNN's Katharina Krebs and Uliana Pavlova contributed to this post.