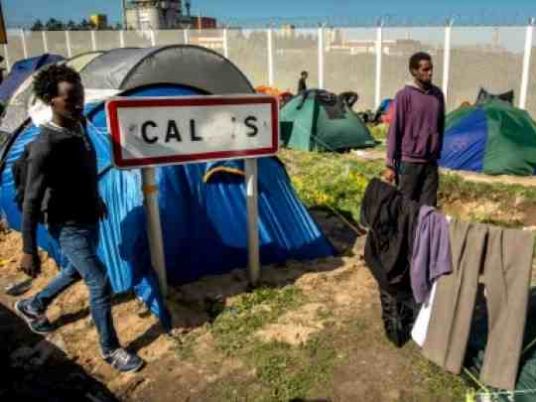 British street artist Banksy's dystopian theme park Dismaland was being dismantled Monday before being shipped to a migrant camp near Calais to make shelters, organizers said.
Featuring a ruined fairytale castle, a crashed Cinderella coach and miserable stewards wearing Mickey Mouse ears, the "bemusement park" was designed to satirize commercialized tourist attractions.
After five weeks and 150,000 visitors, the attraction in the faded seaside resort of Weston-super-Mare in southwest England shut down late Sunday.
It is now being taken apart and parts of it will be sent to a migrant camp in Calais, where thousands of people from troubled countries like Syria are living in squalid conditions and hoping to cross into Britain.
"Coming soon… Dismaland Calais," a message on the attraction's website read.
"All the timber and fixtures from Dismaland are being sent to the 'jungle' refugee camp near Calais to build shelters. No online tickets will be available."
Dismaland featured an exhibit showing crammed migrant boats circling the waters near the White Cliffs of Dover, the first sight of Britain for many people who cross the Channel from France.
As well as works by Banksy, who keeps his true identity secret, the attraction also hosted pieces by Syrian, Israeli and Palestinian artists.
A farewell concert featuring Pussy Riot, De La Soul and Damon Albarn was held at Dismaland on Friday night.