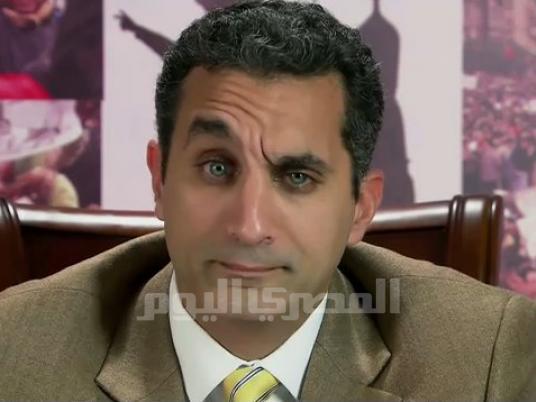 Egyptian political satirist Bassem Youssef, one of the most widely watched TV personalities in the Arab world, will host this year's International Emmy Awards in New York City Monday night.
Known as the "Jon Stewart of the Arab World", Youssef is the first Arab to host the prestigious international awards gala.
Youssef is perceived as one of the most widely controversial TV personalities in the Arab world who "has become a comedic force and important political commentator around the world," said Bruce L. Paisner, president & CEO of the International Academy of Television Arts & Sciences.
Following the academy's announcement, Youssef wrote on his Twitter account: "I am extremely honored to be chosen following the footsteps of incredibly funny and distinguished comedians like John Oliver and Matt Lucas who hosted the ceremony in the last two years."
Youssef's AlBernameg TV show was suspended in 2014, allegedly because of the government's pressure on MBC Masr channel to censor the show. During the show's three-year broadcasting, Youssef succeeded in introducing "political sarcasm" to an Egyptian audience in a quest to raise people's awareness and shatter the media's stereotypical approach to the news.
Youssef is a resident fellow at the Harvard Institute of Politics at the John F Kennedy School of Government. In April he received the Silver Medal for Best TV Host in the World at the 2015 New York Festivals.