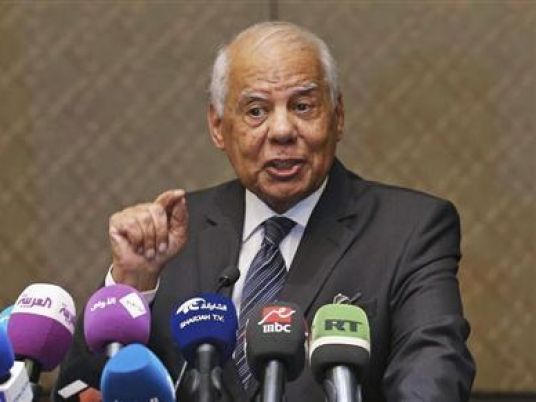 Prime Minister Hazem al-Beblawy heads on Tuesday, accompanied by a large ministerial delegation, to Saudi Arabia on a one-day visit, during which he will hold talks with senior officials in the country to discuss ways to increase the support and cooperation between the two countries in economic fields.
The visit also aims to attract serious Saudi investments to Egypt, as Beblawy meets with many Saudi businessmen and investors to discuss ways to facilitate government regulations to facilitate the start of new projects.
The delegation accompanying the Prime Minister includes five ministers, Transportation Minister Ibrahim al-Demeiry, Housing Minister Ibrahim Mahlab, Investment Minister Osama Saleh, Planning Minister Ashraf Arab and Petroleum Minister Sherrif Ismail .
Currently, the volume of Saudi investments in Egypt totals about US$28 billion, spread over several different sectors, such as real estate, industrial, commercial and agricultural. Saudi Arabia is considered the number one country in terms of investment and trade in Egypt.
According to the statistics of the Central Bank of Egypt, the volume of trade between Egypt and Saudi Arabia in 2013 amounted to about $3.2 billion, which represents 4 percent of the total foreign trade to Egypt.
Saudi Arabia, a staunch opponent of the Muslim Brotherhood, has provided direct political, financial and economic support to Egypt post-30 June.
Edited translation from MENA