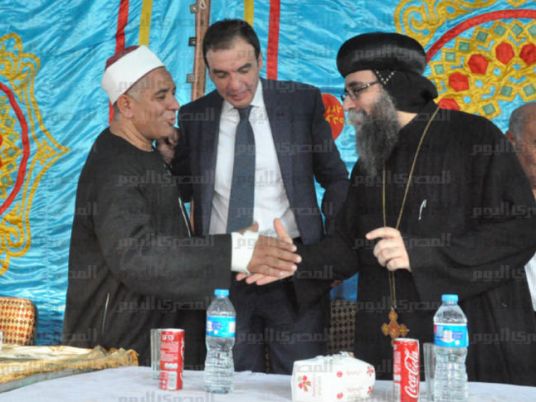 A Coptic family driven out of their home by neighbors in Beni Suef, over defamatory cartoons of the Prophet Mohammed, have been allowed to return following a local government-sponsored reconciliation conference.
The family of Ayman Youssef Tawfik returned to the Kafr Darwish village escorted by Governor Mohamed Selim and the province's security leaders.
Local executive officials and tribal leaders engaged in intense negotiations between Coptic and Muslim families for the return of six Coptic families.
The families were kicked out following clashes between Muslim and Coptic villagers over Facebook cartoons mocking Prophet Mohammed that were allegedly posted by a Christian.
Khalaf Hussein, Beni Suef's chief criminal detective, said an agreement was reached with the parties to investigate the cartoons.
Hatour Boshra, pastor at the village's church, said the meeting was held to defuse the tensions, though the accused Christian young man claimed the cartoons were posted by hackers.
"Copts had some of their huts and granaries set ablaze," Boshra said.
Egypt has witnessed occasional feuds between the Muslim majority and the Copt minority for multiple reasons, ranging from inter-religious marriages to the building of churches to blasphemy.
Edited translation from Al-Masry Al-Youm