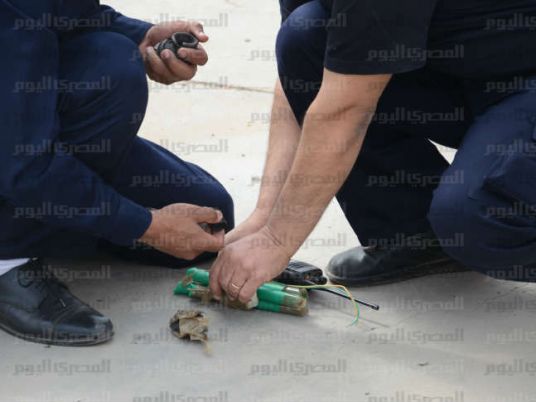 A bomb squad defused an improvised explosive device attached to a timer and the a bombing circuit on Thursday, said Director of the Department of Civil Protection in Giza Major General Magdy al-Shalqany.
Shalqany added the IED was placed on the 26 July corridor at Nahia village.
According to Shalqany, security personnel combed the rest of the road but found nothing.
The perpetrators left the bomb in the center of an oil slick on the road, adding it was made to be remotely detonated.
"We coordinated with the traffic police to reopen the road after removing the oil slick," said Shalqany.
The 26 July Corridor links Cairo to the 6th of October suburb.
Edited translation from Al-Masry Al-Youm