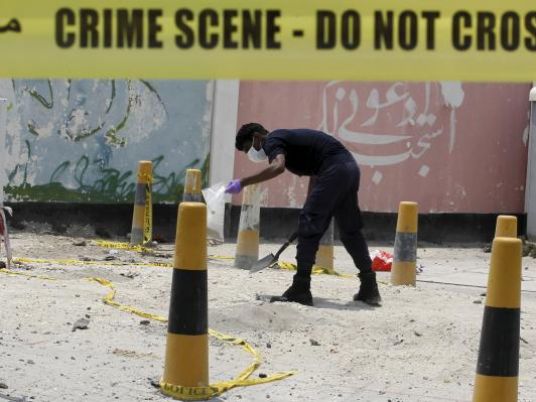 A bomb killed two Bahraini policemen on Tuesday and the explosives resembled some seized at the weekend that the government say were smuggled in from Iran, state news agency BNA reported.
The Sunni monarchy often accuses Iran of stirring up unrest among the kingdom's Shia majority. Iran denies interfering in Bahrain but openly supports opposition groups seeking greater rights for its Shia community.
"A terrorist bombing targeted policemen on duty in the Sitra area, resulting in the deaths of two of them and seriously wounding a third," BNA said, citing a tweet from the Interior Ministry. Five other policemen were lightly to moderately injured and were being treated in hospital, the ministry said.
The explosives were similar to those seized by security forces on Saturday, which the government says were smuggled into the country by two Bahrainis with links to Iran.
The blast happened south of the capital Manama in the mainly Shia village of Sitra – a hot spot of unrest.
Bahrain was hit in 2011 by demonstrations demanding greater democracy and more rights for Shias, many of whom say they are subject to political and economic discrimination.