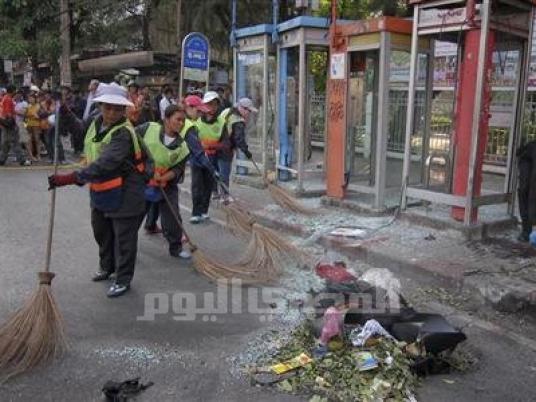 A bomb attack killed two military rangers and wounded five others Monday morning in Thailand's Muslim majority south, according to police.
A police spokesperson in Saiburi district on the country's southeast coast told Anadolu Agency the blast was strategically timed to knock the vehicle off the road.
"The remote-controlled bomb exploded on a road in Saiburi district of Pattani province when a pick-up truck carrying rangers passed by," Police Col. Panya Karawanan said.
"Because of the explosion, the car plunged off the side of the road," he added, saying that the attack was likely to have been organized by rebels.
Since 2004, the region has been destabilized by a violent insurgency that shows no signs of abating despite ongoing negotiations between the military junta and an umbrella organization of insurgent groups.
The insurgency is rooted in a century-old ethno-cultural conflict between the Malay Muslims living in the provinces of Pattani, Yala, Narathiwat and some districts of Songhkla and the Thai central state, where Buddhism is considered the de facto national religion.
Armed insurgent groups were formed in the 1960s after the then-military dictatorship tried to interfere in Islamic schools, but the insurgency faded in the 1990s.
In 2004, a rejuvenated armed movement — composed of numerous local cells of fighters loosely grouped around the National Revolutionary Front (BRN) — emerged.
Since then, the conflict has killed 6,400 people and injured more than 11,000, making it one of the deadliest low-intensity conflicts on the planet.
A peace dialogue was begun by the elected government of Yingluck Shinawatra in 2013, but was suspended in December of that year due to political tensions in Bangkok.
The junta which overthrew Shinawatra in 2014 restarted peace talks last May with an umbrella organization called Mara Patani, mostly composed of old rebel groups based overseas.
Earlier this month a representative of the BRN — one of the most active insurgent groups on the ground — rejected the peace talks, but said that his organization would be open to a new process if the international community were involved.