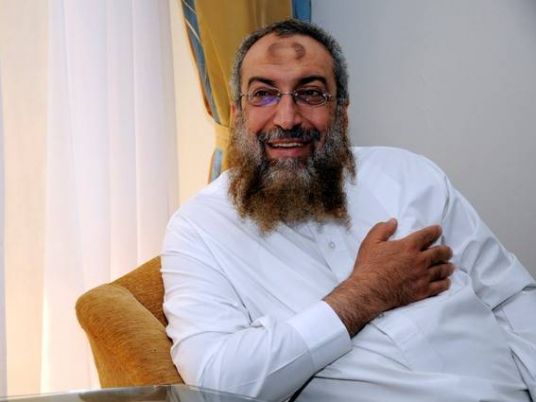 Deputy head of Salafi Dawa Yasser Borhamy attacked Qatari-based news network Al Jazeera TV, accusing it of serving the goals of the Muslim Brotherhood by promoting the group's violence and their extremist approach that leads to the weakening of the state and its economy.
He added that Al Jazeera fabricated allegations of the government rigging the participation rate in the referendum.
Borhamy, who is known for his support of the post-30 June administration, criticized the position of pro-MB preacher Yousuf al-Qaradawy toward Nour Party and the Egyptian army.
"The army maintains the structure of the state and Nour Party keeps the community from fragmenting," he said.
Borhamy added that Al Jazeera is over-exaggerating the Brotherhood's presence in the street in order to help overthrow the state.
"Why did you not condemn the coup that took place in Qatar? To save lives?" Borhamy addressed the Qatar-based Qaradawy. "We also did so to save lives."
Edited translation from Al-Masry Al-Youm