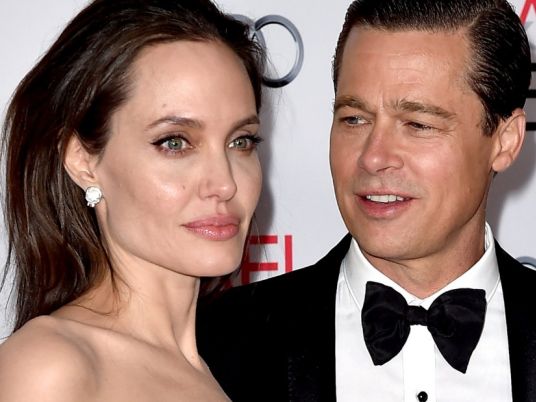 Media reports showed that last month Brad Pitt secretly joined his wife, Angelina Jolie, and children during their trip to Cambodia to spend time with them.
According to ENews, Brad headed to Cambodia in mid-February when Angelina was already there. A source close to both told ENews that Pitt was there while Angelina was filming "They Killed My Father". The source added that the main reason behind Pitt's presence in Cambodia was to spend some time with his kids.
A source close to both stars said they will retain their joint economic projects without dividing them up, as they are in favor of their children's financial rights
In September, Brad and Angelina announced their split, after the latter said she demanded a divorce and filed lawsuit to demand custody of the six children.
Speaking to Hello magazine, Angelina said she overcame her well-publicized health condition by simply accepting it. She expressed satisfaction about her public image in recent years as a mother and a UN goodwill ambassador, more than her image of a star on the red carpet — especially after launching a new perfume and donating the profits to charity.
Edited translation from Al-Masry Al-Youm