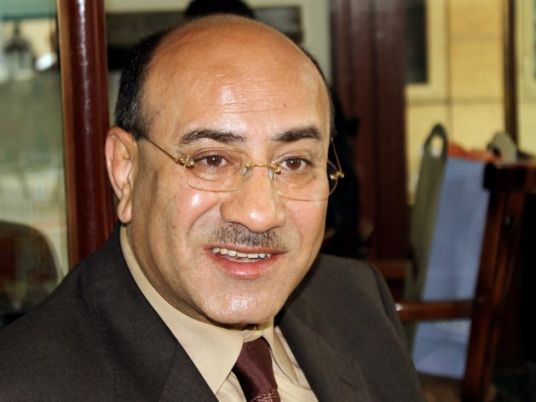 Former head of Egypt's Administrative Control Authority, Hisham Geneina, has been reportedly attacked and beaten by unidentified men in New Cairo, causing several injuries to his face and legs, Ali Taha, Geneina's lawyer said on Saturday.
Geneina was leaving his house on his way to the administrative court to attend an 
appeals court session over a case he had filed to challenge a presidential decree that removed him from his post in 2016.
According to Taha, Geneina is currently at a police station near his house in New Cairo with members of his family and will be transferred to a nearby hospital.
"Geneina is bleeding at the police station, in attendance of his wife and his daughters, for more than an hour and a half. He has been prevented treatment even though the ambulance has arrived at the station," Taha said Saturday afternoon.
"I place all responsibility on the interior ministry and the head of prosecution at the police station for the deterioration of his health, which might lead to death, due to all the bleeding," he added.
Egypt's interior ministry did not release any official statement. However, local media outlets are quoting anonymous interior ministry officials stating that Saturday's attack took place following a "road accident".
Geneina was appointed by ex-army chief of staff Sami Anan as his vice president running mate shortly before Anan was arrested and taken out of the presidential race over charges of "forgery" of his military documents, as well as "violating" army rules, and "inciting" against the armed forces.
In July 2016, Geneina was sacked as a top auditor after he reported that corruption had cost the country US$68 billion in four years. He was also sentenced to jail  for spreading false news at the time. However, later in December, the jail sentence was suspended.