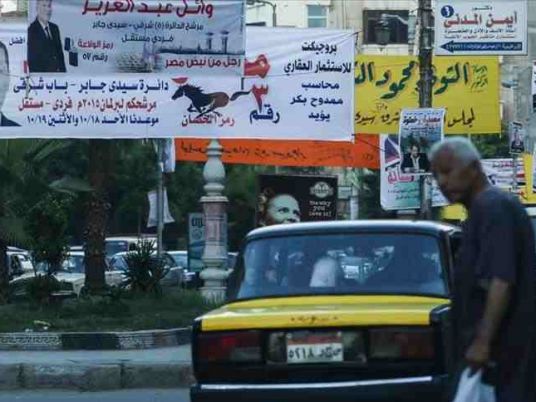 The use of "political money", or bribery, has controlled the first round of the House of Representatives' elections, said Ayman Nasry, executive director of the Ecumenical Alliance for Human Rights and Development in Geneva.
The organization, which is one of several international organizations that supervised the first round of the parliamentary elections, witnessed voters receiving bribes to choose candidates for individual seats, though it was unaware of whether the same was true for party lists.
Other factors contributing to the results of the elections have to do with tribal fanaticism in Upper Egypt, in which people voted for candidates within their own tribes, and candidate violations of the election silence in Giza and Beni Suef, according to Nasry.
The alliance has also detected the abstention of a large number of citizens from voting, he told Al-Masry Al-Youm Wednesday.
He attributed the low turnout of voters to several different factors, one of the most important being a lack of information on the mechanism of voting and a lack of information on candidates. He criticized the latter, as it affected the willingness of both locals and Egyptian expatriates to vote. He also mentioned that many people believe the candidates do not represent them.
In light of these results, Nasry believes the next Parliament will be weak, keeping it from properly carrying out its legislative duties.
With regards to punitive measures by the country, Nasry mentioned that imposing a LE500 fine on eligible voters who abstained from voting is important, but not the optimal means of encouraging people to participate in the elections.
Despite these challenges, Nasry praised the role of the High Elections Commission, the supervising judges, the Armed Forces and the police for facilitating and securing the electoral process.
Edited translation from Al-Masry Al-Youm