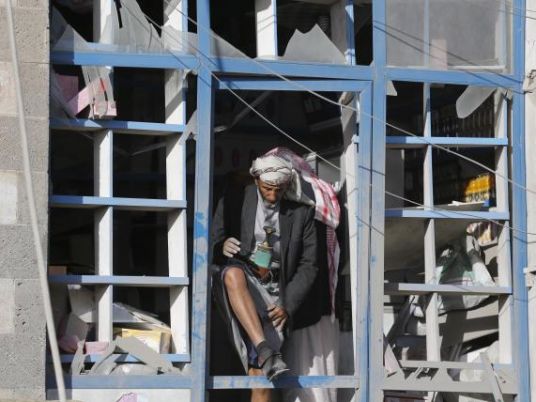 Britain is investigating reports that cluster munitions made in the country during the 1970s have been used by a Saudi-led coalition during the ongoing conflict in Yemen, Foreign Secretary Philip Hammond told parliament on Tuesday.
Saudi Arabia and its Gulf Arab allies began a military campaign in Yemen in March last year with the aim of preventing Iran-allied Houthi rebels and forces loyal to Yemen's ex-president, Ali Abdullah Saleh, taking control of the country.
Amnesty International said on Monday it had documented Saudi use of cluster bombs in Yemen that had been manufactured in Britain.
"The MoD (Ministry of Defence) is now urgently investigating the allegations that have been made," Hammond told parliament. He said the weapons described in Amnesty's report were decades old, and that it was now illegal to use or supply such bombs under British law.
Britain has ratified an international treaty prohibiting the use of cluster bombs, which scatter smaller bombs over a wide area. Saudi Arabia has not ratified the treaty.
Hammond said that there was currently no evidence that Saudi Arabia had used cluster munitions, and that Britain had previously been told by Saudi authorities that such weapons had not been used.
Responding to an urgent question in parliament, junior defence minister Philip Dunne said Britain was seeking fresh assurance in light of the report, but he urged caution over its findings.
"There have been seven conflicts in the border area between Saudi Arabia and northern Yemen in the last decade, so it is not clear to us from the evidence provided thus far that this munition has come from the current conflict," Dunne said.