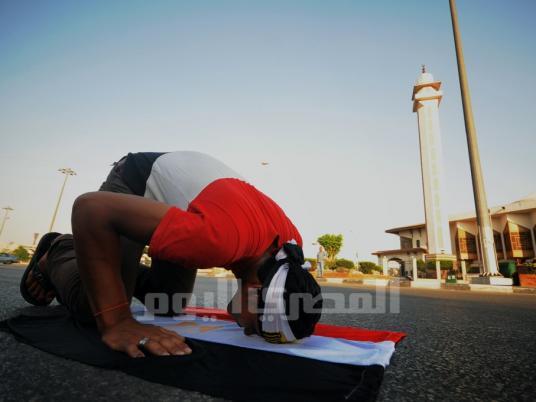 Renowned British-Egyptian heart surgeon Magdi Yacoub announced he will conduct free heart surgeries for Arab children who suffer from congenital heart abnormalities, especially children from Syria, Iraq, Yemen and Oman.

The Chain of Hope charity organization will organize the surgeries, according to MENA.
Yacoub said he recently discussed with Dr. Ahmed Mohammed Al-Saidi, Oman's health minister, matters related to the medical field, especially heart surgery. Yacoub said the meeting was an opportunity to exchange experiences with medical staff in Oman .
Yacoub agreed with Saidi to perform heart surgeries free of charge in Muscat to children who suffer from heart abnormalities, which would include children from neighboring countries, especially Syria, Iraq, and Yemen, under the supervision of the Chain of Hope and Yacoub himself.
Yacoub added that he seeks to conduct at least 12 free heart surgeries for children in 2016. He said at least one surgery a month will be conducted.
Yacoub was born in 1935 in Sharqiya governorate, in Lower Egypt. He graduated from Cairo University's Faculty of Medicine in 1957 and moved to Britain in 1962.
Yacoub founded the Aswan Heart Center in Upper Egypt in 2009. He also established the Chain of Hope Charity which provides cardiothoracic surgical care to developing world countries.
The first heart transplant surgery Yacoub conducted was in 1980.
He is currently a professor of cardiothoracic surgery at Imperial College London.
Yacoub has received many awards, the last of which the UK Order of Merit from Queen Elizabeth II which he received in 2014. He was the first Egyptian to ever receive the award.
Yacoub holds the Guinness World Record for the largest number of surgeries conducted in one year.
He was granted the 2012 American College of Cardiology Legend of Cardiovascular Medicine award, the 2011 Order of the Nile for Science and Humanity, the 2006 European Society of Cardiology Gold Medal, the WHO Prize for Humanitarian Services, the 2004 International Society for Heart and Lung Transplantation Lifetime Achievement Award among other international awards.