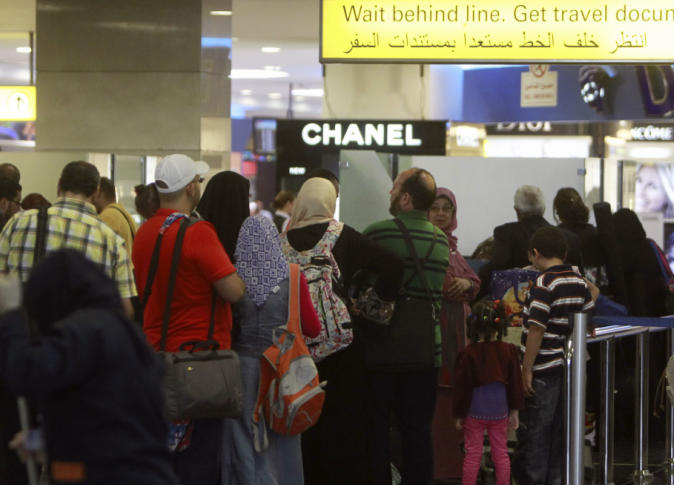 British airport security experts checked the application of the new travel procedures at Hurghada and Marsa Alam airports on Saturday, for flights to UK airports.
The new procedures started two weeks ago and are expected to continue following the experts' examination, through specialists from EgyptAir.
Sources with the Civil Aviation Authority said an inspection committee of British security and aviation experts conducted a two-week follow-up and inspection of security procedures for flights departing from Marsa Alam and Hurghada international airports to UK airports, in order to secure tourists and aircrafts.
This comes in accordance with the new travel rules and regulations issued by UK aviation officials to prevent laptops, tablets, and other electronics larger than a mobile phone on board flights as carry-on baggage, and to prevent any device that is larger than 16 centimeters long, 3.9 centimeters wide and 5.1 centimeters thick inside the cabin.
Sources at Hurghada airport said the committee includes experts from the British Home Office and that this visit comes within the procedures of the UK authorities to follow up on instructions and new procedures to secure tourists and aircrafts and the inspection procedures for flights to the UK.
Britain has issued new instructions for travel rules that are identical to the travel rules issued by US President Donald Trump for flights from a number of countries in the Middle East and North Africa.