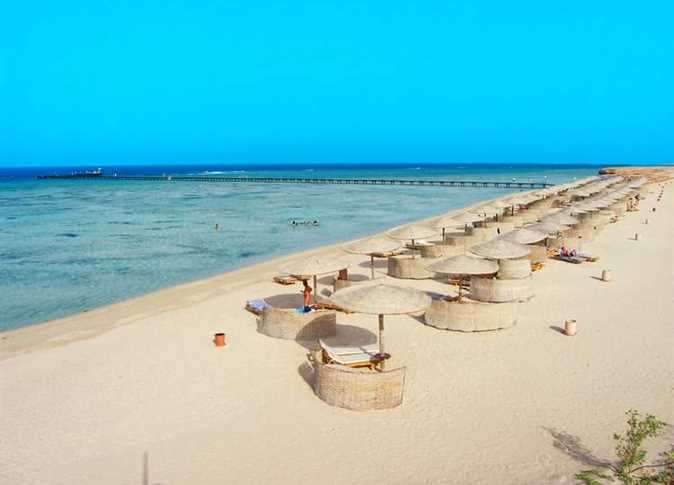 The British government on Tuesday lifted travel restrictions to Sharm el-Sheikh in South Sinai, Egypt.
According to a statement from the British embassy in Cairo, the British government told airlines on Tuesday that they no longer advise against travel to Sharm el-Sheikh Airport.
The British Secretary of State for Middle East and North Africa Andrew Morrison said: "The UK has been clear that flights to Sharm el-Sheikh will resume when the security situation improves, today, I am pleased to announce lifting of the current restrictions. We will continue to work closely with our partners in Egypt and airlines that plan to resume flights in the future. "
The Ministry of Civil Aviation welcomed the decision on Tuesday.
In a statement, the ministry said that the decision indicates confidence in the Egyptian government and represented the culmination of strategic coordination between the two countries.
The ministry hopes that this step will be the beginning of a new phase of further British tourist flights to all Egyptian airports, the statement added.
This decision confirms the British authorities belief in the security and safety enjoyed by Egypt, especially after the Egyptian government heightened the security system in airports and tourist areas, Tourism Minister Rania al-Mashat said.
Mashat stressed that the decision will have a positive impact on the increase of tourist traffic coming from the British market not only to Sharm al-Sheikh, but to Egyptian tourist destinations in general.
The decision came following close cooperation between aviation security experts in the UK and Egypt, British Ambassador to Egypt Geoffrey Adams said, adding that the UK will work closely with airlines wishing to resume flights, as well as with Egyptian officials to ensure the safety of British citizens.
The British Foreign and Commonwealth Office on its official website travel recommended travel to some areas in South Sinai.
"The FCO advise against all but essential travel to the Governorate of South Sinai, except the area within the Sharm el-Sheikh perimeter barrier, which includes the airport and the areas of Sharm el Maya, Hadaba, Naama Bay, Sharks Bay and Nabq," read the website.
The number of tourists from the UK has increased in recent years, despite restrictions on flights to Sharm el-Sheikh Airport, recording nearly 415,000 tourists in 2018.
The UK suspended direct flights to Sharm el-Sheikh in October 2015 citing security concerns.
Edited translation from Al-Masry Al-Youm