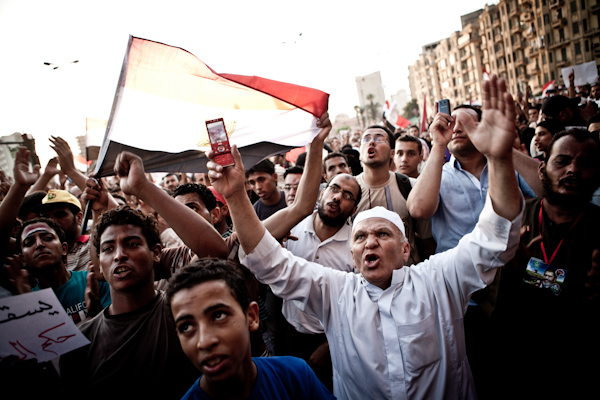 In response to recent acts of vandalism in the capital and elsewhere, the Muslim Brotherhood's secretary general said Thursday that the public had been swayed by media to participate in acts of civil disobedience.
Mahmoud Hussein described media outlets as "swindlers" for "promoting lies and rumors in the favor of the alliance of evil and disbelief."
Hussein said President Mohamed Morsy depends on the police and military as well as citizens to ensure national security.
"The President will not use any firm action against saboteurs because he has been subjected to imprisonment and persecution and is afraid to oppress anyone," Hussein said.
Last November, Hussein accused certain media outlets of "amplifying and distorting" the statements of Muslim Brotherhood and Freedom and Justice Party members to turn the public against them.
Mohamed Badie, the Muslim Brotherhood Supreme Guide, drew the wrath of local journalists last May after he said: "Media personalities have participated in our imprisonment and the falsification of facts."
Critics of the group say the Brotherhood is trying to exert control over the media via the Shura Council, which is responsible for appointing editorial and board leadership at state newspapers.
Information Minister Salah Abdel Maqsoud is also suspected of having close ties with the group, despite repeatedly denying the relationship.
Edited translation from Al-Masry Al-Youm