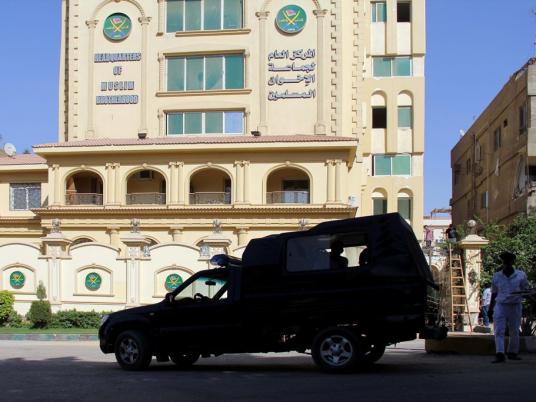 A group of young Muslim Brotherhood members published a video of themselves dancing the Harlem Shake, calling the video "Salvation's Last Dance" in a swipe at the National Salvation Front.
The video shows the Brotherhood members dancing while wearing masks of Popular Current head Hamdeen Sabbahi, Wafd Party head Al-Sayed al-Badawy, Hussein Abdel Ghany, and other opposition figures.
A number of anti-Mohamed Morsy protesters had performed the dance Thursday in front of the Muslim Brotherhood's headquarters in Moqattam to protest what they described as the Brotherhood's manipulation of power.
Ahmed al-Moghir, one of the Brotherhood members participating in the dance, posted the video on his Facebook profile, saying, "I know it would bring me many comments and headaches, but why not? Let's try it."
The video received intense criticism from other Brotherhood members and Salafis, leading Moghir to delete the video, saying that "it has achieved its goal."
He also criticized his fellow Islamists for sticking to certain limits and red lines that he says have nothing to do with Islam.
"These limits cause a gap between [Islamists] and people," he said.
Edited translation from Al-Masry Al-Youm