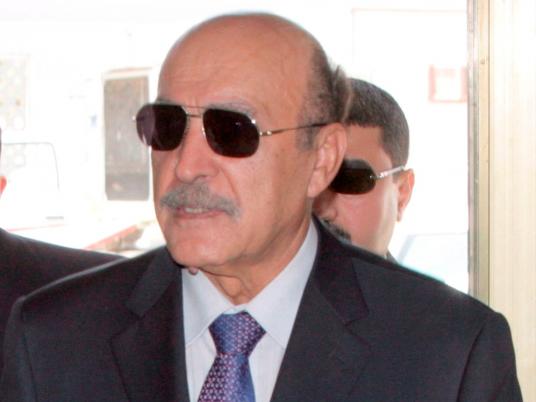 The general intelligence service must provide clear information about the death of Omar Suleiman, former head of the People's Assembly's Youth Committee Osama Yassin has said.
The former intelligence chief died in the US Thursday while undergoing medical checkups at the age of 76.
Official reports said Suleiman died of amyloidosis, but some people are claiming he was assassinated.
On his Facebook page, Yassin, who is also a member of the Muslim Brotherhood's Freedom and Justice Party, said, "Is the simultaneous death and injury of senior intelligence figures from a number of countries a coincidence?"
The same day Suleiman died, Hakan Fidan, the undersecretary of the Turkish intelligence service, was killed in his home in Istanbul, and a senior Israeli intelligence figure died in Austria.
Yassin questioned whether any of the intelligence officials met with officials from the Syrian regime to abort the Syrian revolution. He also questioned whether or not Suleiman was killed in Syria, during the same meeting Wednesday in which the Syrian ministers of defense, national security and interior were killed.
Suleiman was honored in a military funeral Saturday afternoon. Grand Mufti Ali Gomaa led the funeral prayers and thousands of people attended.
Field Marshal Hussein Tantawi, head of the Supreme Council of the Armed Forces, and his deputy Sami Anan, Interior Minister Mohamed Ibrahim and several military leaders and government officials attended. President Mohamed Morsy dispatched a deputy to attend the funeral.
Egyptian news reports Sunday said Ramadan Abdel Hamid, a lawyer, had filed a report with the general prosecutor requesting an autopsy be carried out on Suleiman's body.
General Hussein Kamal, head of Suleiman's office, told Egypt's state TV that Suleiman died of depression because he was extremely saddened by conditions in the country and lost more than 10 kilograms in bodyweight before his death.
Edited translation from Al-Masry Al-Youm