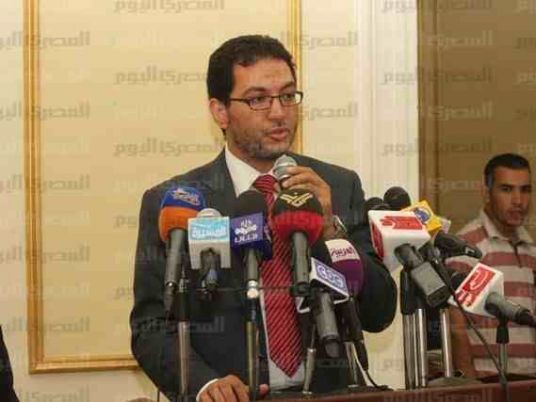 Police arrested Friday a Mohamed Morsy-era government official as security counter protests called for by Islamist opposition, according to a statement on the Brotherhood's Freedom and Justice Party website.
Abdlallah Shehata, a former adviser to the Finance Ministry and a former head of the FJP's economic committee, was arrested along with his wife and son at their residence in al-Haram, Giza.
His wife was later released, according to the website.
Shehata is a professor at the Faculty of Economics and Political Science at Cairo University.
He was tasked with negotiations for loans with the International Monetary Fund until Morsy's ouster in July 2013.