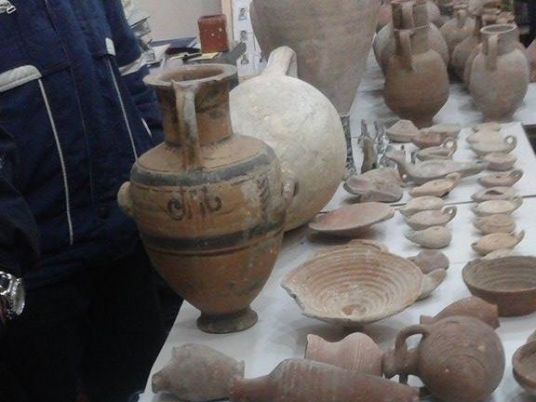 Beheira security services have arrested two brothers in Housh Eissa village for allegedly possessing archeological relics with the intention of selling them.
The two suspects were arrested in their house after police received a tip-off that they had been trading illegally in historical artefacts.
Four relics of different shapes and sizes were found in their possession, along with a sum of LE50,000, according to police.
As yet, police have not confirmed whether the relics being sold are genuine artefacts or replicas, although the brothers admitted to trading in the objects.
They also admitted that the money found in their possession came from selling the objects.
The prosecution has been notified of the arrests and will begin investigations.
Edited translation from MENA