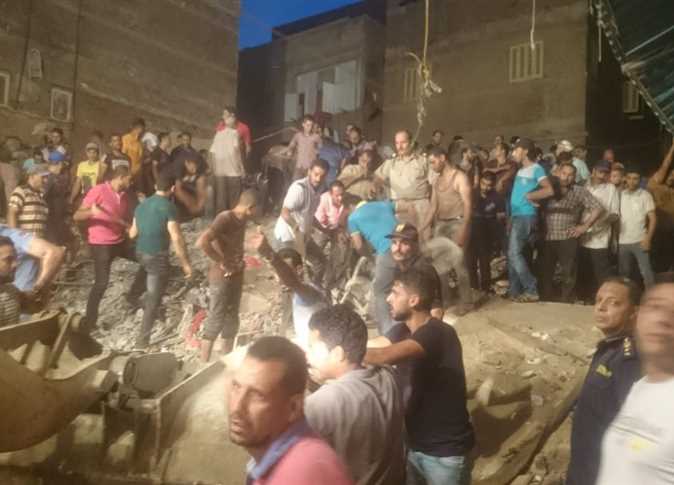 A four-story residence collapsed at the village of al-Ja'ab in Manfalut City, Assiut, on Tuesday leaving three people dead and nine injured.
Local authorities were informed that the residence of Qotb Jalal Qotb had collapsed with several of his family members missing.
Governor of Assiut Gamal Nour Eddin said that 10 ambulances have been rushed to the scene, while fire fighters, rescue cars, loaders and trucks were stationed to remove the debris.
Upon clearing the wreckage and three dead bodies and nine injured people were recovered. Four of the injured were transferred to Manfalut Central Hospital and promptly discharged after receiving treatment, while the rest were taken to Assiut University Hospital.
The governor stated that he is following up on the debris removal and the injured to ensure that they receive the necessary care.
The governor dispensed LE5,000 to families of the deceased and LE1,000 for the injured, tasking social solidarity to direct all care towards the families of the victims.
Instructions were also issued by the Governor to form a committee from the engineering and legal affairs to discover the cause of the collapse and prepare a report.
Edited translation from Al-Masry Al-Youm