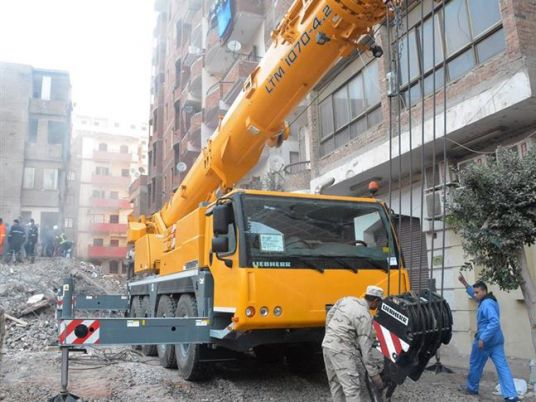 A 3-storey building collapsed suddenly Tuessday in Tanta city, Gharbiya governorate. No victims were reported.
The collapse may have been due to cracks on the first floor, which caused parts of the upper floors to give way.
Gharbiya governor Ahmed Saqr instructed Tanta mayor Fathi al-Fiqqi to coordinate with the police in the formation of a committee from the Control and Follow-up division to inspect the collapsed building and to impose a cordon around the site of the incident.
The security authorities evacuated residents of adjacent buildings temporarily for fear on their lives.
As a preemptive measure in Cairo, governor Atef Abdel Hamid instructed at the weekly meeting all mayors and neighborhood administrators to implement the evacuation orders already in place for specific ramshackle buildings; this action will be in coordination with the General Authority for Housing, which will provide alternative housing for evacuated residents.
Edited translation from Al-Masry Al-Youm