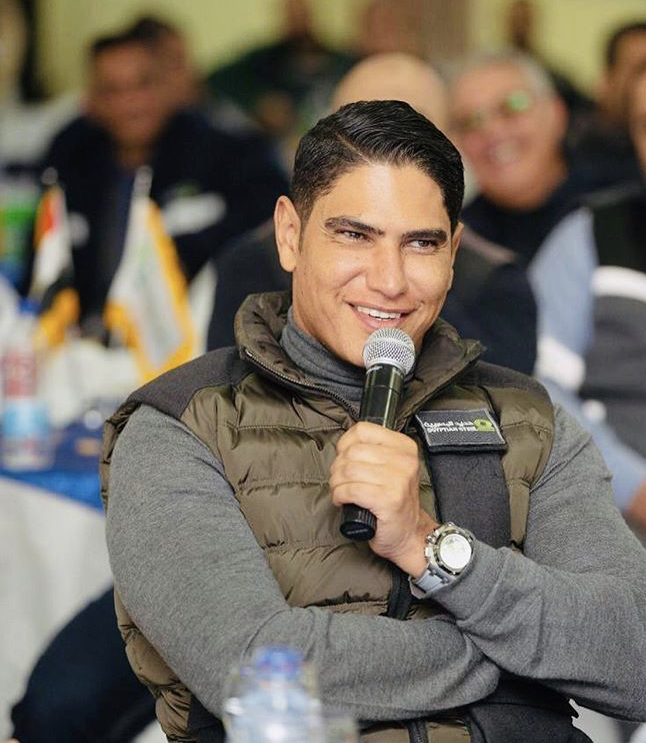 Egyptian entrepreneur and CEO of Egyptian Steel and Egyptian Cement Ahmed Abou Hashima has claimed that video clips recently circulated on social media were "fabricated," adding that he has filed an official claim with authorities over the incident.
Users on a number of social media sites recently shared clips claiming to show Hashima having a conversation over video call with an unnamed woman and discussing details of his relationships with various actresses. The videos have become one of the most talked-about topics on Egyptian social media during the past few days.
Hashima was married to Lebanese singer and actress Haifa Wehbe until 2012.
Hashima responded to the scandal in a video posted on his Instagram page: "The videos are fabricated, the judiciary has taken its course and the gang that fabricated the clips has been imprisoned," he said.
The businessman added: "I thank those who sent me messages of support during the past four days. (However) the issue did not affect me, because my faith in God is very great and I have gone through things much larger than this."
Hashima also clarified his stance regarding the case of Ali Salem, the former director of technical operations at beIN Sports, which was once affiliated with al-Jazeera. Salem has been imprisoned in Doha since 2018 on charges of spying for Egypt.
According to a report from The Arab Weekly, Hashima had hoped to establish a sports network to compete with beIN's monopoly in Egypt. The businessman met several times with Salem to talk over the idea, with Qatar later accusing the TV engineer of leaking information to Cairo.
"I am a man who stood against an entire country in the case of Ali Salem's unjust imprisonment in Qatar. I met him only five times…but I will continue to defend him until he's acquitted."
Hashima added that he has stood against Qatar "on his own."
"I published this video so that the young people who see me as successful know the way they should deal with such situations," he concluded, adding that such incidents would only "make him stronger."
Photo from Ahmed Abu Hashima's official instagram account