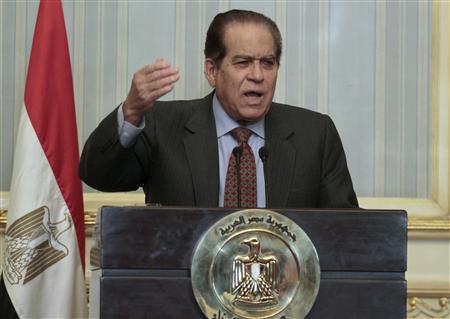 The government of Prime Minister Kamal al-Ganzouri and the governors in all governorates will resign after Egypt's new president is elected as per the Constitutional Declaration, said an official government source.
Voting in the second and final day of the first round of the elections following the ouster of former President Mubarak ended Thursday at 9 pm.
The final results are to be announced on 21 June.
Planning and International Cooperation Minister Fayza Abouelnaga said in a briefing Thursday that the coming president will decide whether the current government will stay in office, adding that the government continues to do its duties until the end of the transitional period late June.
Ganzouri's government was appointed last December.
Parliament, dominated by the Muslim Brotherhood's Freedom and Justice Party and the Nour Party, rejected the government's briefing, delivered by Ganzouri in February, in a cascade of procedures leading toward a vote of no-confidence against the government.
The military council made a partial government reshuffle earlier this month that included the ministers of higher education, culture and legislative affairs.
Edited translation from Al-Masry Al-Youm