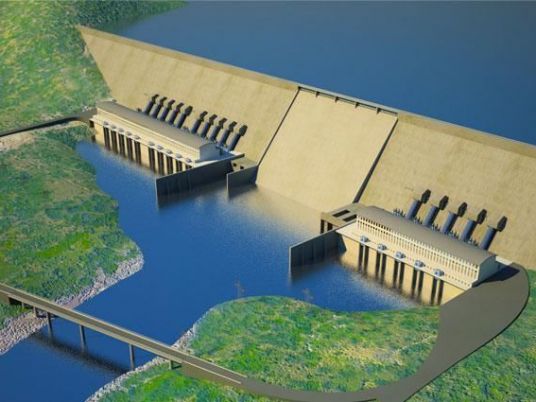 The Joint Ministerial Commission between Egypt and Ethiopia is meeting in Addis Ababa from 22 to 24 October to discuss the Ethiopian Renaissance Dam issue, an Egyptian diplomat told the Anadolu Agency.
The meeting follows other meetings of water ministers in Cairo on 20 and 21 October.
The Ethiopian News Agency quoted the Egyptian ambassador to Addis Ababa, Mohamed Idris, as saying that the meeting would be headed by the foreign ministers of the two countries and that the Egyptian delegation would also meet with Ethiopian President Mailto Chrome and Ethiopian Prime Minister Haile Mariam Dessalines.
"The purpose of the meeting is to enhance cooperation between Egypt and Ethiopia in all fields," Idris said, expecting the two sides to sign cooperation agreements and memorandums of understanding in trade, investment, agriculture, tourism, culture, health, education and youth and women's affairs.
Late August, Egypt, Sudan and Ethiopia hd agreed on a mechanism to carry out recommendations by an international experts committee on the Ethiopian Renaissance Dam that caused tensions with Egypt over its historic share of the Nile water.
Edited translation from Al-Masry Al-Youm