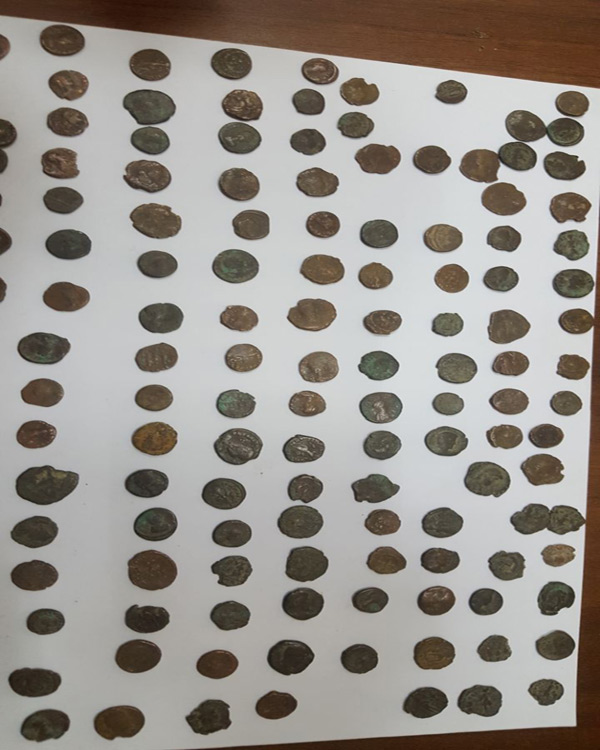 The archaeological unit at Cairo International Airport seized on Sunday 329 archaeological coins in the possession of an Egyptian passenger who was attempting to smuggle them to France.
Ayman Ashmawy, head of the Egyptian Antiquities Department at the Ministry of Antiquities, said that authorities suspected the passenger possessed coins and after being examined they turned out to be of archaeological significance.
Thirteen coins dated back to the Byzantine era, 157 coins dated back to the era of Ptolemy IV, Ptolemy V and Ptolemy VI of the Greco-Roman era. Other coins dated back to the Roman era and have pictures of a number of emperors, Ahmed al-Rawy, the head of the central administration of archaeological units in Egyptian ports, said.
Some of the pictures and writings on the seized coins are unclear, as they were in a poor state of conservation, and need to be restored immediately, he added.
A legal claim was filed against the individual and the coins were transferred to an Antiquities Ministry store.
Edited translation from MENA