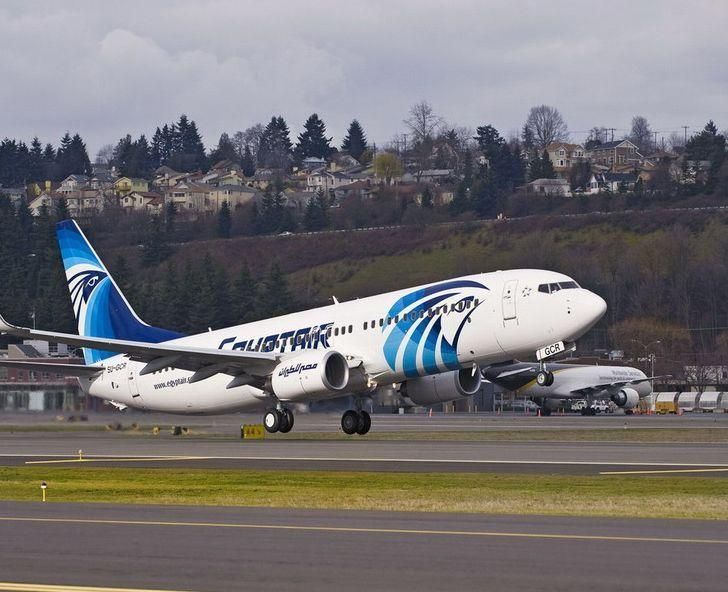 Cairo International Airport received the first EgyptAir flight coming from Newark Airport, New Jersey on Sunday.

The plane was received by water salute to welcome the operation of this line, on board EgyptAir's latest Boeing B787-9, which has 309 seats equipped with personal screens, divided to 30 seats in business class and 279 seats in economy class.
The launch of these new flights comes in accordance with the expansion and development strategy that the company is currently pursuing under the umbrella of the Ministry of Civil Aviation.
This includes updating the company's fleet with the latest aircraft models, and expanding its airline network to many vital and important markets around the world, which will contribute to strengthening tourism, cultural and commercial relations.
In order to strengthen its presence in the US market on a larger scale, the company operates three weekly flights between Cairo and New Jersey – on Saturdays, Mondays and Wednesdays, in addition to its daily flight from Cairo International Airport to New York, besides three flights to Washington.
As encouragement from EgyptAir to the new route, the company granted an additional free 1,000 miles on the first flight to Newark Liberty International Airport, New Jersey, for the members of the frequent flyer program.
The first flight of this line was operated at dawn on Saturday, from Cairo International Airport to Newark Airport, New Jersey.