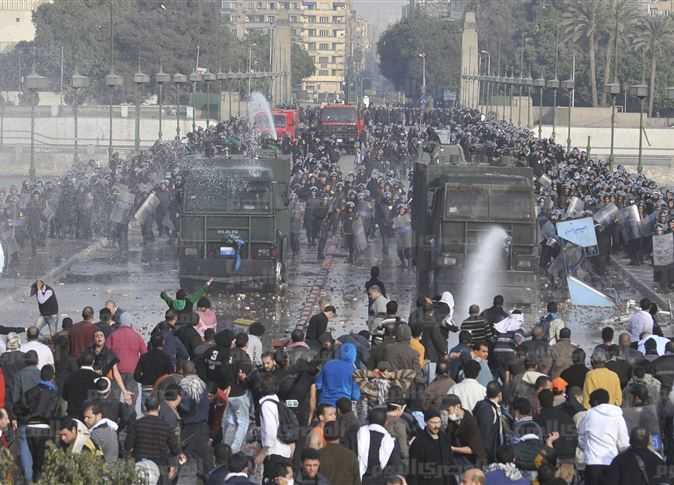 The Cairo Appeal Court on Sunday set a re-trial session on December 19 for the trial against acting Supreme Guide Mahmoud Ezzat, charged with spying against the Egyptian state to foreign organizations and bodies.
The court sentenced Ezzat, Khairt al-Shater, and another 13 Muslim Brotherhood leaders to death over charges of espionage.
The Public Prosecution charged the defendants with communicating with foreign organizations as part of their aim to commit terrorist attacks within Egypt.
Former presidential staffers have also been accused of sharing confidential reports meant for review by the president with the Muslim Brotherhood and other foreign authorities.
Security forces in Cairo, working alongside the National Security Agency (NSA), arrested Ezzat back in August. An Interior Ministry statement at the time named Ezzat as the top person responsible for establishing the organization's armed wing, directly overseeing various terrorist and disruptive operations since the June 30, 2013 revolution up until his arrest.