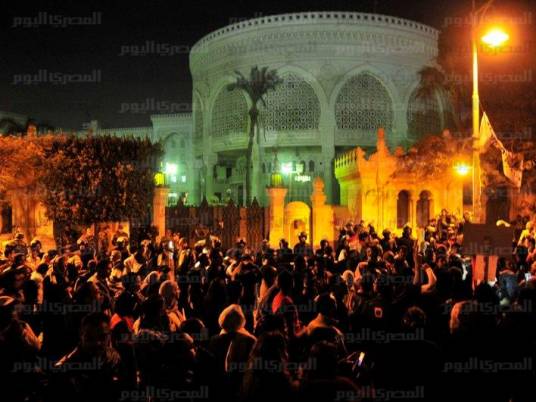 Cairo Criminal Court on Sunday acquitted sentenced 5 defendants on charges of assaulting police officers outside the Ettehadiya presidential palace during anti-government clashes in January.
The court gave 2 defendants 5-year sentences and jailed 3 others for 2 years. Three suspects were acquitted in the case.
Public prosecutors had charged the suspects with the attempted murder of a policeman, accusing them of using firearms and bladed weapons against security forces to prevent them from adequately carrying out their job.
Police officers were injured during the attacks, prosecutors said.
Unknown assailants attacked a sit-in held by anti-Morsy protesters at the Ettihadeya Palace on 12 January, firing birdshot and hurling Molotov cocktails at them, before setting their tents on fire.
Sixteen protesters were injured along with a policeman, who suffered birdshot wounds to the face. Another 6 conscripts were wounded.
Edited translation from Al-Masry Al-Youm