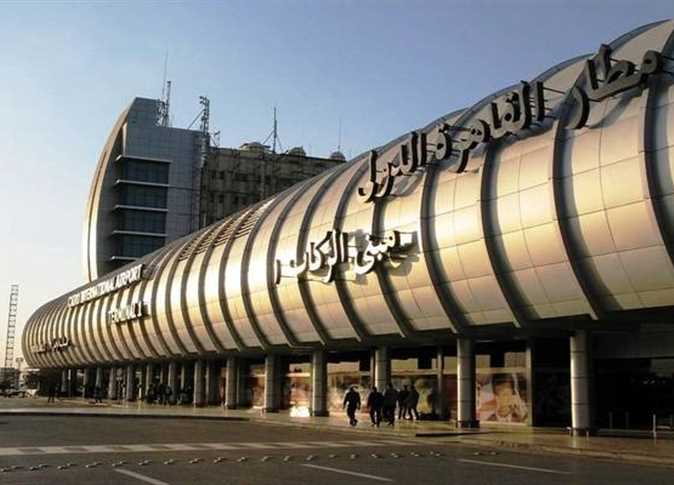 Cairo International Airport on Saturday afternoon received its first flights of the Libyan Airlines company, coming from Mitiga International Airport, its first operation since 2014 following unrest in Libya.
The first Libyan Airlines flight, number LN202, arrived at Cairo International Airport from Mitiga Airport, carrying about 255 passengers. All precautionary measures were taken to confront the coronavirus.
Cairo International Airport organized a protocol celebration inside Terminal I.
The Libyan Airlines flight is scheduled to depart Cairo Airport, within two hours, to return to Libya with 250 passengers on board.
The Holding Company for EgyptAir and Libya's Afriqiyah Airways last month signed a protocol for cooperation in civil aviation security.
Libyan media reported that the protocol was based on a memorandum of understanding signed by the Egyptian and Libyan governments within the duties of Egyptian experts who are authorized to follow up on procedures to ensure the security of Libyan international airports.
The protocol grants these Egyptian experts wide powers to re-inspect luggage, bags, plane meals and freight parcels, and to give enforceable instructions to the interests of Libyan aviation in regards to security matters.
The Libyan government announced earlier in September that the Civil Aviation Authority in both Egypt and Libya agreed to work towards returning direct flights between the airports of Mitiga, Misrata, and Benina to Cairo International Airport, starting September 30.
This step came after the visit of the Prime Minister of the Government of National Unity, Abdel Hamid Dabaiba, in mid-September, during which several agreements were signed with Egypt.
Egypt and Libya had signed more than 14 economic agreements and memoranda of understanding in the Egyptian capital, Cairo, with an initial value exceeding billions of dollars.