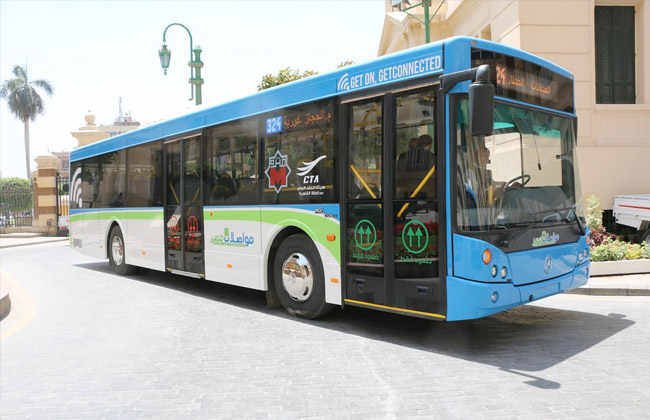 The Egyptian state-run bus company recently launched new buses in co-operation with the privately-run bus company of 'Mouslat Masr,' the newly released buses are high-quality made and equipped with all amenities.
The new buses are planned to dominate Egypt's capital of Cairo, where the buses will be in service for the stations of, Abdel Monem Rayed, Salah Salem, the Military College and the airport. The ticket prices are 5 EGP.
According to the state-run newspaper of Al-Ahram, the newly launched buses are air conditioned and equiped with Wi-Fi services, in addition to an electronic ticket service that enables all passengers to take ticket electronically.
The Cairo governor, Atef Abdel Hamid, said that the newly launched buses are part of his governorate's strategy to increase the number of buses and to develop transportation services provided to citizens.
He added that the modern amenities available on these buses are part of the governorate's strategy to encourage citizens to abandon their private vehicles and use the newly launched buses, in an effort to decrease congestion.