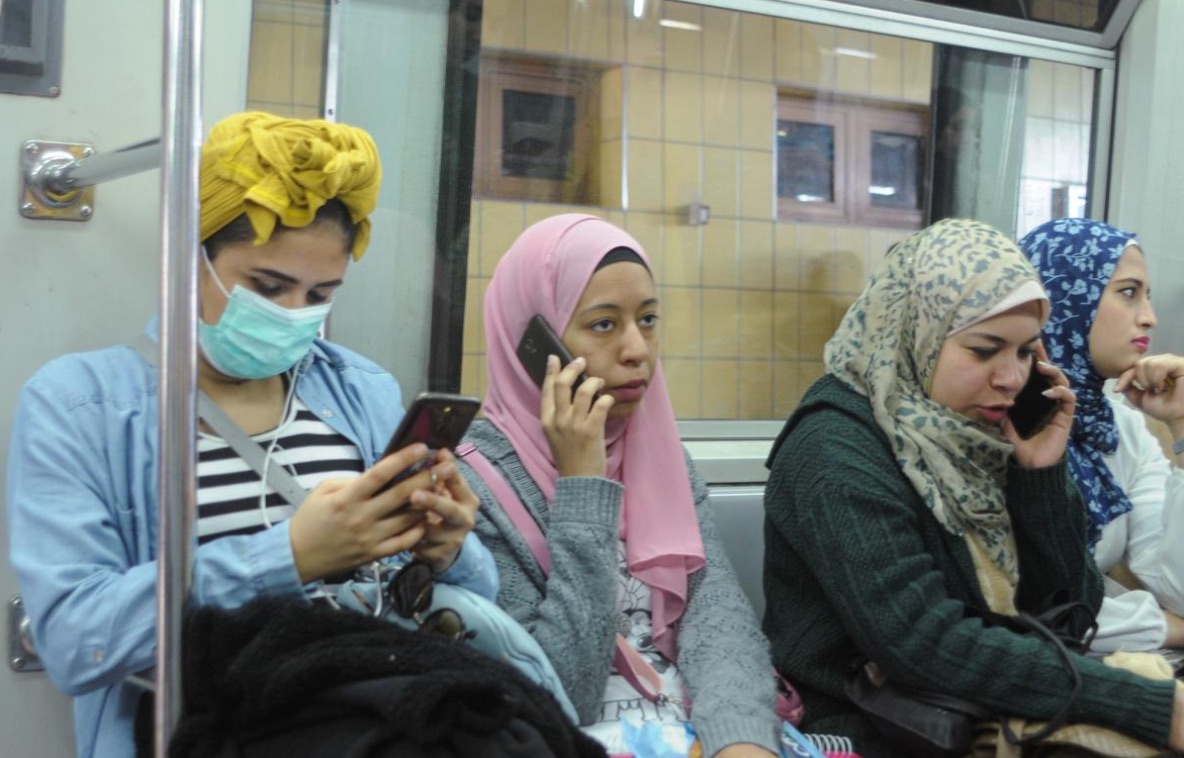 Beginning Saturday, fixed and mobile patrols will monitor Cairo Metro stations and cars to ensure all riders are wearing masks, Metro spokesperson Ahmed Abdel Hady said.
Furthermore, he stressed that fines of up to LE$4,000 will be imposed upon those who fail to wear a mask.
In an interview on "Ala Masouleyety", Adbel Hady told host Ahmed Moussa that every metro station has an outlet selling masks for LE3 each, adding: "This is its price without profits."
He also reiterated the company's commitment to sanitizing stations and metro vehicles, stating that disinfecting is taking place often on all places of contact.
Prime Minister Mostafa Madbouly said earlier in November that authorities would become stricter in reinforcing the LE4,000 fine against unmasked transit riders, employees and shoppers.
During a video conference meeting with Egypt's Higher Committee for Coronavirus Crisis Management, Madbouly warned that the government may take hard preemptive measures in the case of public noncompliance, which will likely worsen the economic conditions of many.
The Interior Ministry on Monday reported issuing over 4,000 tickets in 24 hours to public transit drivers for failing to wear masks while working.
Additionally, Egypt's cabinet on November 11 released adjusted operating hours on shops, restaurants, cafes, and malls, which will go into effect December 1.
Authorities across Egypt began enforcing the ministerial decree ordering people to wear face masks in public in May.
Most residents in Cairo committed to wearing masks out in the streets and in shopping centers and establishments, while those without any were barred from entering supermarkets.
Moreover, the police established nationwide traffic patrols at bus and micro-bus stations to monitor compliance with the mask mandate.
The new restrictions and harsher enforcement of the mask mandate come as the rest of the world is witnessing a second wave of coronavirus, with many countries imposing strict curfews and lockdowns.
Edited translation from Al-Masry Al-Youm
Photo: A woman wears a protective mask following an outbreak of the coronavirus disease (COVID-19) while riding a metro on a line Shubra al-Khaimah to Tahrir Square, on the outskirts of Cairo, Egypt March 10, 2020. (REUTERS/Rania Goma)