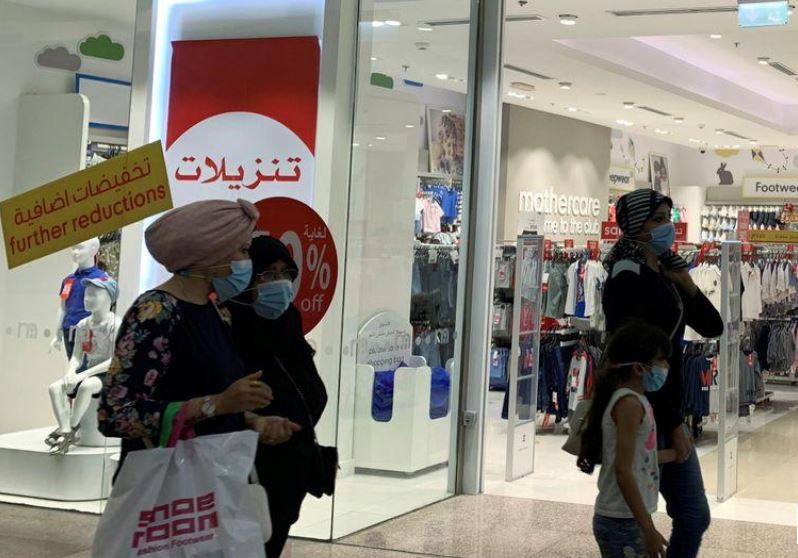 Egypt's Interior Ministry announced Monday that it has begun taking legal action against 4,975 public transport drivers for not wearing facemasks, as well as issuing 474 tickets towards shops that violated closure times.
A ministry statement said these violations were all registered within 24 hours.
The Egyptian cabinet issued preventive measures to protect citizens and limit the spread of the coronavirus which include ordering all public transport drivers to wear facemasks and shops to abide by mandatory closing times.
The ministry said that these efforts come out of concern for the safety of citizens, and to implement measures taken by state agencies to limit the spread of the pandemic and maintain public health.
It added that these campaigns will continue in order to ensure the safety of citizens.
New government-imposed opening hours on shops, restaurants, cafes, and malls will be imposed starting December 1, Cabinet spokesperson Nader Saad said on Wednesday during an interview with Sada al-Balad's Azza Mostafa.
The Cabinet will soon announce its plan, according to Saad, as the details have yet to be ironed out.
Last week, Saad estimated the new closing times to be set at 10 pm in winter and 11 pm in summer, adding that supermarkets and pharmacies will be exempt from the mandate.
He clarified on Wednesday that restaurants and cafes will likely be allowed to stay open later than shops, up to midnight in some cases.
Saad cited the ongoing pandemic in the cabinet's decision, saying that the second wave of the coronavirus is fiercer than the first, with higher infection rates reported across Europe and the MENA region.