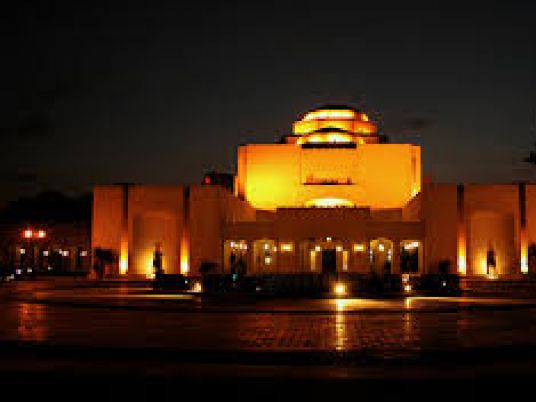 The Cairo Opera is holding a musical concert on Wednesday named "Musical pictures" in an attempt to fight sexual harassment with art.
Directed and composed by Mohamed Abdel Wahab Abdel Fattah, the show will include several optical and musical effects, as well as singing, which will be performed by toddlers aged between five and six.
The show will take place in the small theatre and will play a twist of the soundtrack for the classic anti-harassment movie "Du'aa Al-Karawan" (The Nightingale's Prayer ), which was originally composed by leading musician Andre Ryder.
The music will play along with scenes of the original film, as well as a ballet performance, a drawing show and a theatre performance, all designed to elevate the story and portray the right of women to live a dignified life without sexual harassment or gender inequality.
The technique used in this performance is called "music with several aids", which is usually a story that revolves around the music, supported by certain variable elements such as poetry, art, dancing, cinematography and theatre. However, the performance keeps going back to the music as the bloodline for the other elements. Mohamed Abdel Wahab is an Egyptian and Arab pioneer is this technique. This is the first time this technique will be used in a performance in Egypt.
Abdel Wahab studied composing in Austria for 8 years after graduating from the Composition Department of his university. He then proceeded to move to the United States where he continued his studies while also teaching music there. He finally settled in Cairo where he worked as a composition professor. He has a record of composing for both orchestras and soloists and is also known for taking risks with his compositions. He recently organized a performance that was carried out entirely by deaf musicians. The performance turned out to be a huge success.
As for the choice of performance, Duaa Al-Karwan is an Egyptian classic starring Faten Hamama and Ahmed Mazhar. The story revolves around "Amina" a poor country girl who seeks revenge from a rich engineer played by Ahmed Mazhar, after he sleeps with her sister and breaks her heart. Amina sets out to work for the rich engineer with revenge in her mind, only to fall in love with him. However, her pride and what he did to her sister stands between their love forever. The film was groundbreaking in the part where Amina, her sister and her mother get kicked out of their town because her father committed adultery and is also considered one of the earliest films to discuss sexual harassment. The music as well as the movie gained critical acclaim and both remain an all-time classic.