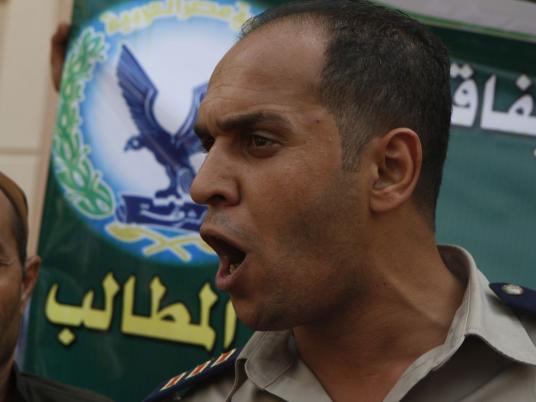 Cairo University is investigating the conduct of a professor after he aired his disagreement of the Interior Ministry's ban on policemen growing beards in front of students.
The unnamed professor called the ban illegal and asked law students to describe how the prohibition restricted religious and personal freedoms of Muslim men on a recent exam.
Cairo University's Law School Dean Mahmoud Kebeish said the professor had also been banned from correcting exams.
"Faculty members were appointed by the state and entrusted to [educate] students' minds. None of the professors review the exam [with others] to keep it secret. However, the professor had to follow set rules [in creating] the exam. He shouldn't include any question that expresses his political opinion," Kebeish said.
He added that the question was subjective and was unworthy of an educator. Students' answers on that question will not be counted as part of their final results.
Cairo University Professor Hany al-Husseiny, a member of the 9 March Movement for the Independence of Universities, said he did not support including questions on controversial issues such as banning beards for police because there is no right answer. Students may be too afraid to answer truthfully for fear of failing an examine if his or her response is not in line with a professor's political viewpoint.
Edited translation from Al-Masry Al-Youm