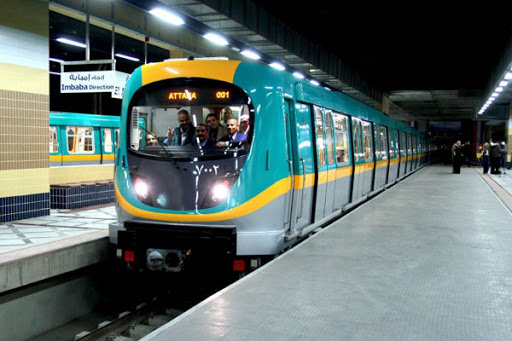 The Cairo Metro company announced the return of train operating times on the three metro lines as usual, starting from Wednesday, after the end of the holy month of Ramadan and the Eid al-Fitr holiday.
The company confirmed that the schedule of operating trains goes as usual starts from 5:15 am throughout the year.
The statement added that the last train of the first line departs from Helwan station at 11:40 pm, and from the New al-Marg station at 11:50 pm.
As for the second line from Shubra el-Kheima station and el-Mounib station, the last train departs at 12 am.
The last train of the third line departs from Adly Mansour station at 12:31 am, and from KitKat station at 12:04 am.
Trains of the first and second lines meet at Anwar Sadat station at 12:25 am, and trains between the second and third lines meet at Ataba station at 12 am, and trains between the first line and the third line meet at Gamal Abdel Nasser station at 12 am.
The statement added that the operating schedule was prepared for the three lines, with a total number of trips estimated at 1,375 trips per day, with 510 trips in the first line between the Helwan and New el-Marg stations, 602 trips in the second line between the Shubra al-Khaima and Mounib stations, and 263 trips trips in the third line, from Adly Mansour station to KitKat station.