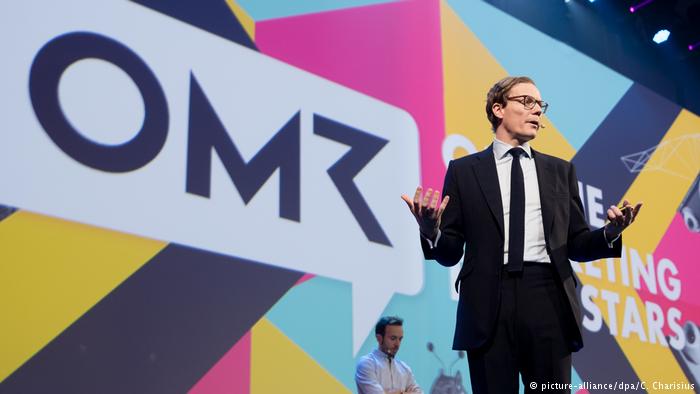 The British data protection authority was seeking a warrant to search the London offices of Cambridge Analytica on Tuesday.
The Information Commissioner's Office is in the midst of a broad investigation into the data research firm's operations after a whistleblower revealed that it had illegally harvested data on millions usersand allegedly sold the data for political purposes.
The story so far:
On Sunday, whistleblower Christopher Wylie told Britain's Observer and the New York Times that the company had harvested the data of 50 million Facebook users in order to target them with personalized political ads.
The incident is one of Facebook's largest-ever data breaches.
Since Wylie's revelations, reports have emerged that Cambridge Analytica executives also tried to influence other election campaigns, such as the contested re-election of Uhuru Kenyatta in Kenya.
Cambridge Analytica executives were also caught on tape, shown by Britain's Channel 4, in which they appear to be proposing pressuring political targets with Ukrainian sex workers.
Pressure mounts
"We exploited Facebook to harvest millions of people's profiles. And built models to exploit what we knew about them and target their inner demons," co-founder Wylie told the Observer.
UK Information Commissioner Elizabeth Denham told Channel 4: "I think we should all be shocked by this … I'm not accepting their response so therefore I'll be applying to the court for a warrant."
Facebook agreed to Denham's request to call off its own audit of Cambridge Analytica. "If this data still exists, it would be a grave violation of Facebook's policies and an unacceptable violation of trust and the commitments these groups made," the company said.
Denial of wrongdoing: Cambridge Analytica has said that it is undergoing an internal review in relation to the allegations it may have violated Facebook's policies. It has vehemently denied that it was promoting bribery and entrapment, however. This is a "misrepresentation of the facts," CEO Alexander Nix told BBC Newsnight, explaining that "to spare our 'client' from embarrassment, we entertained a series of ludicrous hypothetical scenarios."
What is Cambridge Analytica? The data-collecting firm was founded in 2013 as an offshoot of SCL Group, a government and military contractor that works on everything from food security research to election campaigns. It allegedly used Facebook data to help Donald Trump win the 2016 US presidential elections.
What happens next: Facebook has suspended the firm's account as UK regulators conduct their investigation. The social media giant has itself been the target for calls of an investigation into how Cambridge Analytica was so easily able to amass "unprecedented amounts of personal data." Democratic and Republican US senators have called for Facebook CEO Mark Zuckerberg to testify before Congress.