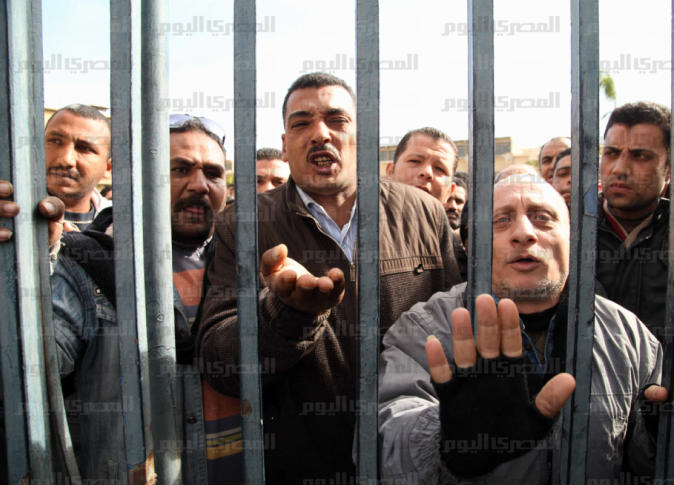 Labor activists are submitting a draft to the Manpower and Immigration Ministry on Wednesday, which they say serves to protect workers' rights better than what is being prepared by the government.
Towards a Fair Labor Law, a coalition of 44 labor unions, civil society organizations and political parties launched in March 2014, said it was also going to submit another copy to the office of the International Labor Organization in Cairo on May 24.
The campaign says its proposed draft is backed by several trade unions, as well as political and human rights activists.
The campaign's document strips employers from the power to arbitrarily dismiss workers without a judicial verdict and ensures the right of peaceful protests and strikes.
It also proposes changes that include the establishment of an independent "supreme labor commission" that will have decision-making powers that are binding.